What separates a college football fan from statistical data is that fans are emotional and numbers are emotionless.
If you ask a Kentucky fan about Kentucky's 33-14 trouncing of the Florida Gators on Saturday, that fan will likely smile and tell you how awesome they thought the game was and how excited they are for the rest of the season.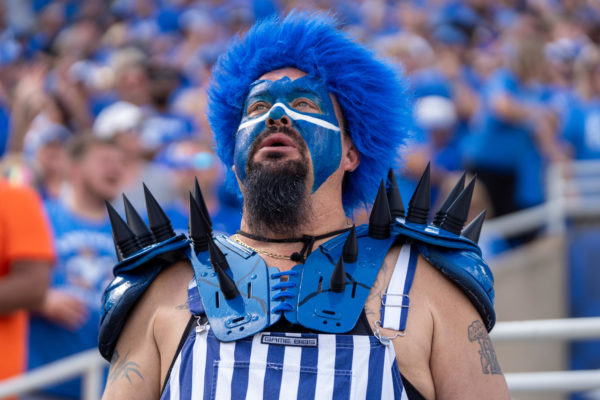 Meanwhile, if you ask CollegeFootballData.com's statistical API about the game, it will tell you that Ray Davis' performance moved him to college football's second-most efficient running back despite having the fifth-highest usage rate in the country.
The API will tell you this without even making any sort of face, simply because it doesn't have one.
That's important when analyzing a football game because, while anybody can argue with a human being's emotions and opinions, no one can argue with the objectivity of a number. Even if somebody does try, they'll never get an answer back, because numbers can't talk either, despite the name of this series.
Despite that, numbers can do one thing: justify their entire existence in conversations about college football from the suburbs to the mountains.
They may not verbally speak, but they do have things to say.
THE GAME ON THE GROUND
It's hard to ignore the run game on a day when Ray Davis scored four touchdowns and Devin Leary had 69 passing yards.
In spite of that, as impressive as his performance was, a mathematical formula suggests that half of Davis' crazy day came more from his offensive line than him.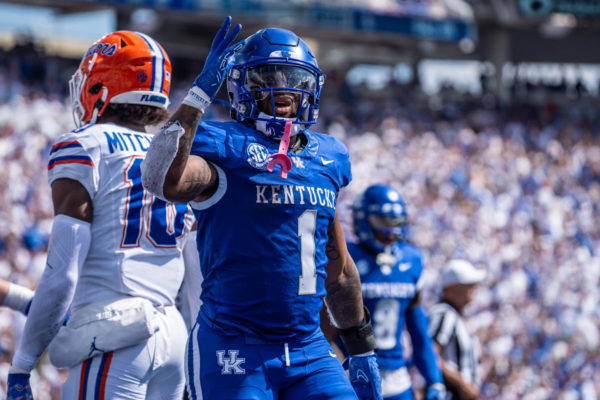 Pioneered by CollegeFootballData.com, line yards measure the number of running yards that can be credited to the offensive line as opposed to the ball carrier by weighing each rushing attempt in the game.
Out of the Wildcats' 329 rushing yards last Saturday, the offensive line was responsible for 138 of them, a stunning 42% mark.
Kentucky rushes were only stuffed at the line of scrimmage 11.1% of the time as well, its best mark all year.
This isn't to neglect Davis' performance, with the former Commodore having averaged five yards-per-carry in the open field (10 yards past the line of scrimmage) and 1.7 yards-per-carry in the second level (5-10 yards past the line of scrimmage).
The two yards-per-carry is the more impressive stat out of those two, because it implies that once Davis broke past the line of scrimmage, he was able to extend rushes by nearly two extra yards, which makes plenty of difference in a college football game.
If second-level and open field rushing stats aren't enough, Davis also had 280 yards, a career high.
MERKED
For the second and third quarters of the game, Florida gave Kentucky a good shot on offense.
Graham Mertz maintained his high completion percentage by completing 25/30 passes for 244 yards and two touchdowns, which is an objectively strong performance.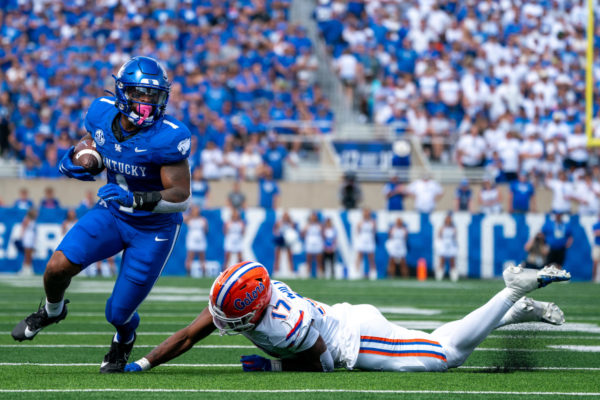 So, why did the Gators fall flat at Kroger field?
The first reason is rushing. Florida ran the ball 29 times, but only had 69 yards to show for it.
The Gators were negative in efficiency for most of the game and ended up turning to the passing attack in the second and third quarters, where they found the endzone just once per quarter.
This isn't to say running the ball is the only way to win a football game, just take a look at Louisville, which beat NC State 13-10 on Friday night with just 20 rushing yards, albeit in a much less impressive performance.
Instead, everything boils down to efficiency, meaning that fans don't have to look far to find why Florida was down so much so early.
Kentucky was averaging one point per play in its 16-point explosion to start the game, whereas Florida was losing points for each play it ran in the first quarter.
Florida also wasn't gaining any points-per-play until the middle of the second quarter, where it was marginally more efficient than Kentucky to stop the bleeding.
Unfortunately for the Gators, they were never able to replicate the gap in efficiency that Kentucky created in the first quarter and thus couldn't gain any ground on the scoreboard to close the gap.
Even though Mertz had an objectively good day, his 244 passing yards didn't translate into points, mainly due to the Gators' inefficiency in the first and fourth quarters.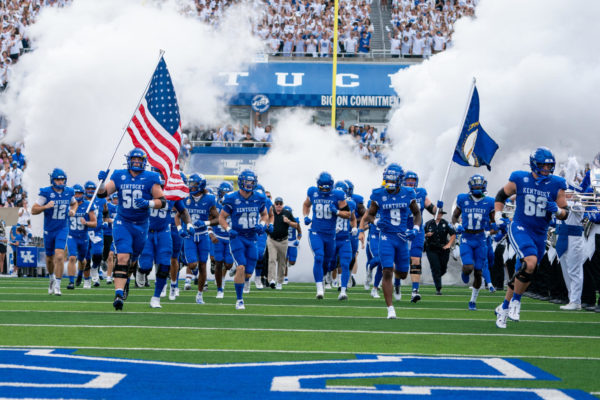 LOOKING AHEAD
In short, the numbers say that Kentucky won this game with good offense, while Florida lost it with bad offense, such as in the 16-0 first quarter that ultimately decided the game.
Davis' career day was backed by his offensive line, which limited the rate of stuffed rushes by 29% compared to a week ago in Nashville.
Kentucky was also able to end up in the Florida backfield 17% of the time, a mark that, if replicated in Athens, could make all of the difference against the best team in the country.
Kentucky will make that trip this Saturday at 7:30 p.m. ET, with that game being televised on ESPN.