Jailbreak at Busters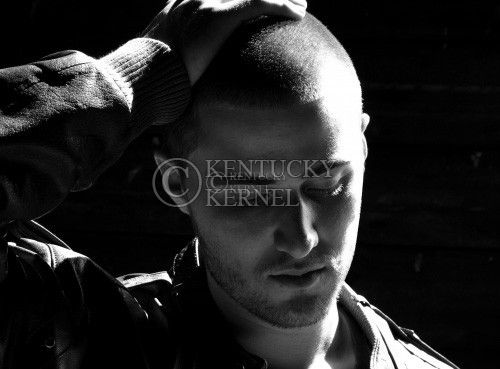 Pandemonium- it was the word pop artist Mike Posner used to describe his shows. Saturday night at Busters, pandemonium seemed to be the only fitting word.
With the show slated to begin at 10 p.m. and a line-up that included local artist, Nemo, along with 2AM Club and Addison Park, hundreds of people lined up outside in the cold.
As the night wore on and the show began while half of the crowd remained outside, the crowd began to get restless.
According to Connect the Campus tour manger Eric Kramer, those in line began pushing others forward and into the door.
"I guess they just wanted to get in to see the show. People started to push others in through the door before they could get wristbands," Kramer said. "There wasn't much that could be done about it."
One DJ pleaded for the audience to call their friends that were outside and ask them to calm down, stressing that it's rare that Lexington gets artists of this caliber to play venues the size of Busters.
Buster's management decided the best way to get the situation under control was to shut the door until police arrived and got the unruly crowd back under control.
By the time the issues at the door had been sorted out, Addison Park had finished a forgettable performance, making away for the biggest surprise of the night.
Posner label-mates, 2AM Club, took the stage with their blend of hip hop, rock and pop, and after a hectic start to the night, seemed able to shift the mood of the room back to a more positive sense of pandemonium.
But let's not kid ourselves. The people were there for Posner. From the moment 2AM Club wrapped up their set, the crowd began chanting his name, and he was welcomed to the stage by a roaring applause. He took no time to lighten the mood while simultaneously feeding his ego, claiming that the conflict outside had merely been a matter of "you guys busting down the door to see me."
He kicked off the show with fan-favorite "Drug Dealer Girl" which he may as well not have sang because the crowd took the liberty to belt out every word from start to finish. This was a trend that would continue for the rest of the evening.
The show's highlight came during Posner's encore, in which he took the opportunity to feed into the crowds C-A-T-S chant by tearing of his shirt to reveal a Kentucky Jersey. He then welcomed 2AM Club back to the stage with him and finished his last couple songs with the band.
The start to the evening was anything but smooth and pandemonium the word of the night. While it started with cop cars and disgruntled managers, Posner and his guests turned it to drinks, glow sticks and dancing. Lexington needed pandemonium and Mike Posner delivered.