IT creates Tech Tips for incoming students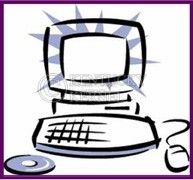 Freshmen and new students at this summer's orientation and merit weekend will be receiving a new document — one that will acquaint them with the technology systems at UK.
Information Technology student employees created Tech Tips, a document that teaches skills like how to operate link blue, how to change a UK e-mail address and password, and how to use Blackboard, according to the PDF document located on the IT website.
Ashley Jackson, an IT intern who helped develop Tech Tips, said the document would be beneficial to incoming students.
"Many times new students come to the university and are overwhelmed by all of the new technology that is presented to them," Jackson said. "The purpose of Tech Tips is to guide new students through UK's technology and help them feel comfortable using them (the programs)."
Jackson said the pamphlet is useful because it gives students direct access to answer their technology questions without having to ask a lab worker or having to call a help desk.
"The instant access to information that Tech Tips offers to students is actually something that I wish I had when I was a freshman at UK," Jackson said.
Bryce Robinson, an IT intern who also helped develop the document, said Tech Tips is the answer to student questions.
"After analyzing the Customer Service Center's list with the 25 top problems they get calls about, UKIT recognized the obvious need for Tech Tips," Robinson said. "We want Tech Tips to be the one-stop brochure for incoming students on how to get all their IT needs met."
Jackson said she hopes Tech Tips makes incoming students' transition into UK a little less stressful.
"… New students already have so much to deal with — new roommates, finding their way at a huge university, registering for classes, etc.," Jackson said. "My hope is that Tech Tips will be so helpful, that it will make dealing with technology at UK one less issue for them."
IT also recently created its 218-HELP phone number, addressing answers to a variety of computing and network questions, according to the IT website.
According to the website, the number aims to create a more customer-friendly approach. Students with questions can call 859-218-HELP.