Former UK basketball star to perform at Lexington Opera House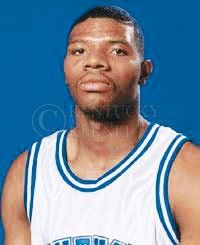 One former UK basketball star is returning to Lexington, but he's leaving his athletic skill at home.
Walter McCarty, a power forward for the UK basketball team from 1992-96, will showcase his singing skills Friday evening at the Lexington Opera House.
McCarty, who played in 103 games for UK and had a field goal percentage of 51.5 percent, was selected 19th overall in the 1996 NBA Draft by the New York Knicks. He played in the NBA for 10 years, for four different teams.
Now at 37, McCarty is on his second album, titled "Emotionally," and focusing on his career as an artist.
Singing "has always been a passion of mine," McCarty said. "I started singing when I was maybe 4 or 5 years old. I've sang growing up; it's always been a part of my life."
McCarty has performed in Lexington before and is welcomed back with open arms from those in the Big Blue Nation.
McCarty said he usually gets "really good feedback" from UK fans.
"They know that I am a serious musician and that it is not for show, but I actually am a musician," he said.
The show will be rhythm and blues, with a mix of songs from his two albums and some of his favorites from his life, he said.
"I'll be doing stuff from my newly released album 'Emotionally,'" McCarty said. "I'm going to do some songs from my first album, 'Moment for Love,' and just some of my songs I grew up listening to."
Luanne Franklin, program director for the Lexington Opera House, said McCarty chose the Opera House as his preferred location for his performance.
Franklin said she could remember when McCarty sang the national anthem while he was still a player on the team.
"We are looking forward to having him at the Opera House," she said.
The show starts at 6 p.m., with an opening act, McCarty said.
Tickets are between $20.50 and $40.50 and are still available through Ticketmaster, the Rupp Arena box office or at the door the night of the show.