Former UK First Lady Singletary dies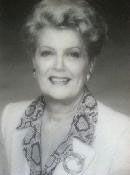 By Drew Teague
Gloria Singletary, former first lady of UK and wife of UK's eighth president Otis A. Singletary Jr., died Friday. She was 88.
Singletary battled a brief illness before dying Friday.
UK President Eli Capilouto and Dr. Mary Lynne Capilouto issued a statement letting the UK community know of her death.
The email gave background on the work that Otis and Gloria Singletary did for the university during his presidency.
"They arrived at UK in the late 1960s — a time of turmoil and restlessness for our campus and our country," the email said. "With patience, intellect and resolve — and always a sense of charm and grace — the two of them, together, led UK through a period of tremendous growth and progress."
The email said she, along with her husband, helped turn UK into the research university that is today.
"In many ways, they helped create and define the University of Kentucky as a modern, public research university — one committed to excellence in education, research and service," the email said.
"Mrs. Singletary, as his partner, understood how important and deeply held our traditions and sense of history are for so many Kentuckians," the email said.
Dr. Capilouto got to meet Singletary and said she was a "grand lady."
"We are all — as members of this campus community — so much better and richer for having her with us," the email said.
Singletary was born in Alabama on Aug. 6, 1923 to Irma and Robert Walton, a Methodist minister. She grew up in Mississippi and attended Perkinston Junior College in Mississppi, where she met her husband in 1940. Just four years later on D-Day, she got married.
According to her obituary, she graduated from Millsaps College with a bachelor's degree in history and was an active member of the United States Navy along with her husband.
Singletary was the first lady of UK from 1969 to 1987.
During her tenure as first lady, according to her obituary, Singletary was full of UK spirit and always helping out around campus.
"Whether delivering chicken salad sandwiches to students camped out in the cold waiting in line for basketball tickets or delivering mail to patients at the Chandler Medical Center, she was a cheerful and warm presence wherever she appeared," the obituary said.
Singletary was also active in the Lexington community, helping out many organizations, especially those of the arts.
The Living Arts and Science Center was one of her longest commitments, to which the center created "The Gloria W. Singletary Gallery" in the center of the space.
Singletary was survived by her three children, Bonnie Singletary Robertson, Kendall Singletary Barret and Robert Scot Singletary; four grandchildren and five great-grandchildren along with her sister and brother.
Visitation will be 5 to 8 p.m. on Monday at Milward Funeral Directors-Broadway.
A private burial service will be held at the Lexington Cemetery on Tuesday.
The family suggests that instead of sending flowers, people contribute to The Lexington Living Arts and Science Center in her honor.