Toys for Tots Helps Children Unplug and Read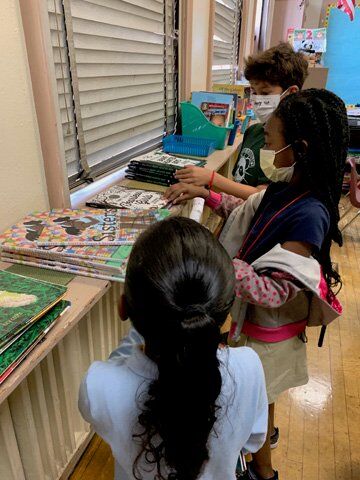 (NewsUSA)

– Literacy is the foundation for success in life, and it starts with early access to books in childhood. Unfortunately, children in low-income families have very limited access to age-appropriate books.
March is National Reading Month, and Toys for Tots continues its commitment to place books into the hands of less fortunate children and encourage families to unplug from their screens and electronic devices and enjoy a book together! The Toys for Tots Literacy Program was launched in 2008 as a year-round initiative to promote literacy for all children.
"This program not only brings the joy of reading to these children, but it also serves as an important tool in breaking the cycle of poverty," says Lieutenant General Jim Laster, USMC (Retired), President and CEO of the Marine Toys for Tots Foundation. "Our goal is to dramatically change the landscape for less fortunate children, and provide books and educational resources to ensure their future success." he adds.
Since its founding, the Program has delivered more than 47 million books to children and schools in communities across the United States.
Most people know Toys for Tots as the organization that brings holiday cheer to children in need with gifts of new toys, but Toys for Tots remains committed to the welfare of children throughout the year with initiatives such as the Toys for Tots Literacy Program. One hundred percent of each dollar donated goes toward purchasing books for economically disadvantaged children.
Thanks to our donors and Corporate Sponsors, the Toys for Tots Literacy Program recently provided 10,000 books for a book giveaway in Perkins, Ohio, which is home to some of the most underprivileged schools in the Cleveland, Ohio, area. "By getting books into the hands of less fortunate students, teachers and families, we are helping children become their best selves," LtGen Laster emphasizes. Children who have developed strong reading skills perform better in school and have a healthier self-image and a stronger sense of well-being.
All children can improve their reading comprehension skills by unplugging from screens and reading books themselves, playing word games and reading aloud with family members. National Read Across America Day is March 2. Unplug, read with your family, and make a donation to the Toys for Tots Literacy Program to bring the transformative power of reading to all children.
Visit toysfortots.org for more information about the Toys for Tots Literacy Program and to donate.