Today marks one year since a former University of Kentucky student was filmed assaulting and hurling racial insults at a Black student in an on-campus residence hall.
A video of former student Sophia Rosing circulated campus depicting her attacking an overnight desk clerk, UK then-freshman Kylah Spring.
In the video, Rosing was captured attempting to kick, hit and bite Spring. Rosing repeatedly called Spring the N-word and also referred to her as a "b—-," the Kernel reported.
A grand jury indicted Rosing with six charges, including alcohol intoxication in a public place 1st and 2nd offenses, assault in the 3rd degree against a police officer or probation officer, assault in the 4th degree (no visible injury) and disorderly conduct in the 2nd degree. She also had a bond of $10,000 set, the Kernel reported.
Rosing posted bail on Nov. 7, 2022 and pleaded not guilty to all six charges.
Afterward, Rosing withdrew from the university and was banned from campus, according to a campus-wide email.
She later waived her rights to a preliminary hearing, which sent Rosing's case to the Fayette County Grand Jury, the Kernel reported.
Her arraignment hearing was held on March 17, 2023, where she entered a not-guilty plea.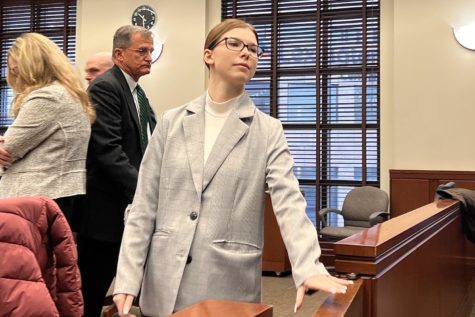 While Rosing attended a pre-trial conference on May 4, 2023, multiple court dates have since been postponed.
Spring said that the attack is still affecting her mental health a year later.
"The past year of my life has been nothing but hard and uncomfortable. I've felt ignored, unvalued, misunderstood and so much more," Spring said.
She also expressed disappointment with the university and the lack of motion in Rosing's trial.
"I should've been able to hold the University of Kentucky accountable for what happened because students are a reflection and by-product of their community. Sophia Rosing should have been punished by now," Spring said.
Rosing's next status hearing is scheduled for Dec. 15, 2023, at 10:30 a.m.