Is it Time to Switch Wireless Companies?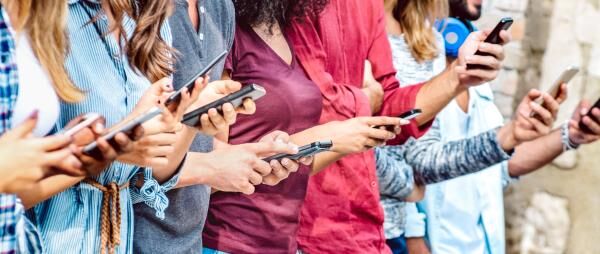 (StatePoint) In the past couple of years, we've had to switch up so much in our routines, and from working from home to virtually visiting doctors, our devices have been there with us through it all.
Yet, there's one switch that most people shy away from: switching wireless companies. While the process can seem daunting, there are many potential benefits to switching plans. Perks can include helping paying off your current device, and depending on your current plan, you could receive a lower monthly plan cost or increased benefits and services.
Unfortunately, misconceptions about switching plans persist. Some common ones include:
1. It takes too long: Switching plans doesn't need to be time consuming. For example, in most cases, you can switch to T-Mobile in 30 to 60 minutes.
2. You can't keep your phone number: You should be able to bring your current phone number to any wireless carrier when making the switch.
3. Your current device won't work: Most smartphones in the last five years work across all networks, meaning you can bring your current device with you when you switch.
4. The network won't be as good: Recent third-party studies found T-Mobile, America's 5G leader with the largest 5G network, has the fastest average 5G download speeds. Plus, you can even Test Drive its nationwide LTE network before switching.
5. Switching is too expensive: Switching carriers could actually save you money. Right now, when you switch to T-Mobile, you can keep your phone number and eligible device and they will help you pay off your current device.
Here are some steps to help make the switching process as easy as possible:
• Pick a plan: Learn about what plan work best for you and your family. T-Mobile offers plans for military and first responders, customers age 55 and over, family specific plans and more. Learn more at t-mobile.com.
• Compile your current plan information: There are a few pieces of information you need on hand before you visit a store. They include the name of your plan with your current provider, your account number and PIN or pass code, your phone brand and model, and any financial information or credit locks in place that need to be removed.
• What to bring with you: A copy of your latest bill in printed form or even a simple screenshot, a valid driver's license or state-issued ID, your social security number or Tax ID and your phone. If you're switching multiple lines, the primary account holder will be able to do that for all lines.
• Pick a phone or keep your own: To get the most out of the network, you may want to bring your eligible 5G phone or you can upgrade to a new device. Look for deals on new devices ahead of time to see if there are any you are interested in.
These steps will take the hassle and headache out of making the switch to another wireless company.
*****
Photo Credit: (c) ViewApart / iStock via Getty Images Plus