Across the (By)Line: Ole Miss Rebels basketball
The "Across the (By)Line" series will give Kentucky basketball fans an in-depth look at their opponent for this week — from the mind of the opposing school's sports staff.
This week: The Daily Mississippian, Cameron Larkin, Ole Miss
Ole Miss has really struggled so far in conference play, what is it holding the Rebels back?
Inconsistency has plagued this team. Some nights they look like they can hang with anyone. Ole Miss at its best is a scary team to matchup with, but at its worst, Ole Miss is bottom of the SEC material. Unfortunately, we have seen more of the latter rather than the former.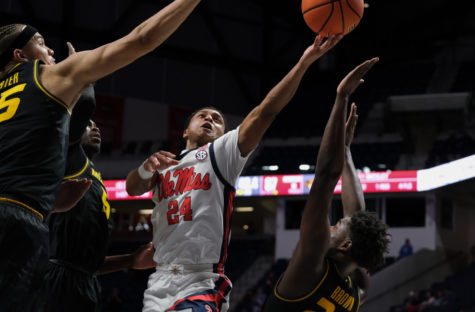 It is not just the inconsistency in play but also the inconsistency in the types of mistakes this team makes. Some nights, Ole Miss is the best rebounding team in the country, and others we give up double-digit offensive rebounds. Other times, the Rebels take care of the ball, specifically earlier in the season when they were winning games, but recently, the pressure has been too much for them to handle at some points. Sometimes, the offense runs so smoothly with off-ball actions and the pick and roll, but other times the offense is stagnant and only consists of isolation.
Matthew Murrell is the only Rebel averaging a double-digit point total, do you expect him to have a big game on Tuesday?
If Murrell ends up playing on his bad knee, I do not expect him to carry his usual scoring load. However, if he comes into this game with any semblance of a healthy knee, then he could have a major impact on this game and provide Ole Miss with a much-needed offensive boost.
Put simply, Murrell has to have big games for Ole Miss to have a chance in a lot of instances. There have been times when other players like Amaree Abrams and TJ Caldwell have stepped up to pick up the slack, but more often than not, Murrell is the Rebel's key to success.
Last year these teams faced off inside Rupp Arena and Kentucky won by 11. Do you think the team has improved or regressed since that game?
I think this team is leaps and bounds better skill-wise than last year's team. The portal additions, coupled with the recruits and returning players made for a very intriguing rotation.
However, the results have not shown up in the win column, so it is hard to say that Ole Miss, as a team, has taken any kind of step forward from last year. It is hard because everyone you listen to, whether it's the commentators, college basketball analysts, or even I will tell you Ole Miss is better than their record.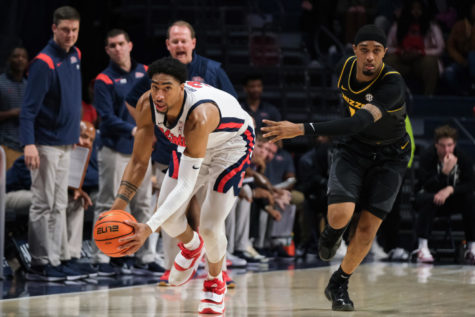 This (year's roster) is up there with one of the best coach Kermit Davis has had in Oxford, but they just cannot seem to close out the big games. Against Tennessee Ole Miss was up six at halftime, (but) they ended up losing. Versus Auburn the Rebs went into the half up one, (but) they let it slip away and ended up losing. Those are two quadrant-1 wins that Ole Miss has to be able to pull out. Those are season-changing wins that slipped through Ole Miss' fingers. This team is better than last year's, but the pieces have yet to find a way to fit together.
What do you think the final result will be when these teams face off?
This game is interesting because Kentucky is one of those teams that can beat the Tennessee's of the world and hang with a team like Kansas, but they are also a team that lost to South Carolina at home. 
I think the sheer star power of Kentucky will be too much for Ole Miss to handle, but don't be surprised if it is a possession game toward the end. 
Winner prediction: Kentucky | Score prediction: 70-61