School Choice Week Challenge: Start Finding Your School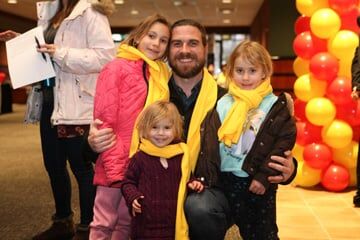 By Andrew Campanella 
For NewsUSA
(NewsUSA)
– Forty-three percent of moms and dads describe the process of finding a school for their child as "stressful." That's 43% too many. This National School Choice Week (Jan. 23-29), here's how to easily get started on school and scholarship applications for August…minus the stress.
As you think about the next school year, take thirty minutes to consider what the ideal learning environment would look like for your child. Would it be large or small? STEM-focused? Art-focused? Sporty? Religious? Secular? Make special health accommodations? Start with your insider knowledge about your child's needs and your family's goals.
Once you've described what you need and want for your child's education, look for it.
You can access the free Schools Near Me tool at schoolchoiceweek.com/schoolfinder to search more than 130,000 public, charter, magnet, and private schools. And don't forget to consider online school and homeschooling as well. If you're open- minded in considering your options, you might be surprised by what works for your child.
By looking for a school based on your insider knowledge about your child — and not just based on test scores, zones, or your neighbor's opinion — you can likely find the school option most suited to your unique situation. Today, there are many more school options and scholarships than we adults had access to as kids. This is truly a reason for hope. For any child who is currently struggling in school, there are opportunities and alternatives available.
At the end of the day, making a great school choice starts with knowing your options. Whether you're searching for a new school or happy with your current choice, you can make a difference for others this National School Choice Week (Jan. 23-29) by spreading the word about school choice. You can do this by posting about your educational experience on social media using #schoolchoice, or by telling a friend or family member about the Week.
With free and affordable choices and community support, the school search process can be transformed from one that's laden with stress to one that is empowering. This School Choice Week, let's bring as much support as we can to families so they can help their children succeed.
Andrew Campanella is president of National School Choice Week and the author of "The School Choice Roadmap: 7 Steps to Finding the Right School for Your Child."