Beware Making Emotional Decisions About Your Personal Finances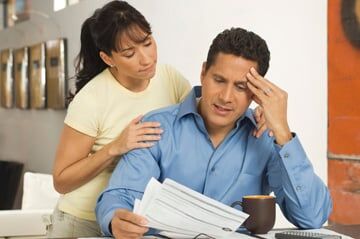 (NewsUSA)

– The more pessimistic you are about the state of the economy, the greater the odds that it's affecting your financial decisions — and not necessarily in a good way.
That's the conclusion of a new national survey from financial services firm Edward Jones and Morning Consult. Topping the list of people's concerns? Inflation. However, it's one thing to be among the 83 percent of U.S. adults surveyed who cited it — or even the 41 percent who said they'd considered it in their decision-making process in the past nine months — and quite another to get so worked up about the inflation rate's steady rise (or other issues like the employment rate and supply chain disruptions, for that matter) that you wind up doing something rash.
Alas, according to the survey, one in five Americans admit to primarily making emotional decisions when it comes to their personal finances.
The figure is even higher for Gen Z investors, with more than one in three of those age 18 to 25 saying the same.
And that's where the potential danger lies.
"When people become worried about their finances, their natural desire is to want to do something — anything — to make that worry go away," said Laurel Newman, a behavorial scientist at Edward Jones. "But it's important not to let fear, anxiety or even excitement over the stock market derail long-term goals."
The financial crisis of 2008 proved how costly acting on raw emotion can be.
From the market top on Oct. 9, 2007 through the bear market bottom on March 9, 2009, the S&P 500 index and the Dow Jones Industrial Average both lost more than half their value. But investors who stuck it out — as opposed to panic-selling everything and eating what would otherwise only have been paper losses — saw the S&P rally 331 percent from that low through its all-time high on August 29, 2018. That works out to a compound annual growth rate of 16 to 17 percent.
The bright spot in the survey was that, despite the ongoing economic uncertainty brought on by the COVID pandemic, 79 percent of respondents still managed to have made carefully planned financial decisions over the same nine month period as their "emotional" counterparts. Many credited their levelheadedness to working with a financial advisor.
You can find a trusted local Edward Jones advisor here. And the firm's free online tools include an instructive guide for avoiding emotional investing mistakes.
______________
Past performance of the markets is not a guarantee of future results. Indexes are unmanaged and not available for direct investment. Returns do not include commissions, taxes or other fees which would reduce performance.