5 Tips for Buying Life Insurance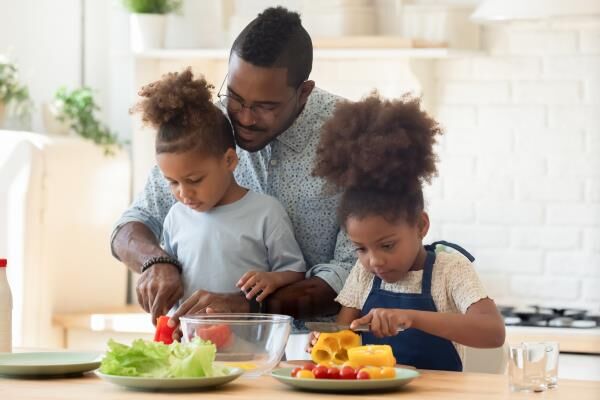 (StatePoint) More and more people are realizing that adding life insurance to their financial plan can provide a measure of security for their loved ones. In fact, according to a survey by the financial services trade association LIMRA, the first six months of 2021 saw the highest number of U.S. life insurance policies sold since 1983, and nearly one in three Americans said they were more likely to purchase coverage due to the COVID-19 pandemic.
Whether you're buying life insurance for the first time or reviewing your policy to make sure you have the right coverage, here are five tips to help guide you in the right direction:
1. Know your options. Term life insurance coverage lasts for a set amount of time – most policies are for 10 to 30-year terms – while permanent life insurance covers your entire lifetime. There are advantages and disadvantages to both, but some prefer term since it has a lower premium compared to permanent; it can be tailored to the length of time it's needed (such as long enough for your mortgage or your children's college educations to be paid for). On the other hand, permanent policies often have cash accumulation and can be tailored to last your lifetime.
2. Determine how much you need. There are several factors to consider, including your age, debts, monthly expenses and number of children. Did you know that even stay-at-home parents and student loan cosigners could have a definite need for life insurance? An insurance agent can help you figure out who and what you need to protect. To estimate your coverage needs, use the free Erie Insurance life insurance calculator found at www.erieinsurance.com/life-calc.
3. Purchase sooner rather than later. If you hold off buying term life insurance until age 50, the rate can be up to 212% higher compared to buying at age 30. So don't wait. Policies are more affordable than you may think. Permanent policies can also drastically change over time. For example, a $250,000 Erie Family Life policy could cost less than $15 a month, or about what you might spend on three or four coffee shop drinks.
4. Talk with a trusted advisor. Erie Insurance agents can help answer any questions you have, walk you through the process, lay out the options that make sense for your life and budget, anticipate your needs and make the process efficient. In many cases, your agent can tell you how much you need and how much it can cost in just a couple of minutes.
5. Choose a proper beneficiary. In other words, decide who you want your benefit to go to when you pass away, such as a spouse, close family member or grown child. There's also the option to leave it to a charity, school or church. It's important to make sure you think through who your beneficiaries are and if any proceeds are meant to benefit a minor, they should be held in trust. When selecting a beneficiary, a policy owner must select someone with "insurable interest" in the life of the insured. Insurable interest generally means that the beneficiary will incur some type of loss should the life insured pass away.
"Insurance is a critical part of any financial plan," said Louis Colaizzo, senior vice president of Erie Family Life. "As we celebrate Insure Your Love Month in February, we're continuing our efforts to educate customers about the importance of having adequate coverage that ensures their loved ones are protected."
Photo Credit: (c) fizkes / iStock via Getty Images Plus