At some point every year, Kentucky fans will hear the words, "This job is not for everyone" come out of John Calipari's mouth.
The question in recent years has become whether or not he is actually the one for this job himself.
Calipari and the Wildcats had a tough year last season with many ups and downs, failing to make it past the second round of the NCAA Tournament after falling to Kansas State in March. 
The expectations for Kentucky, however, have never changed: national championship or bust.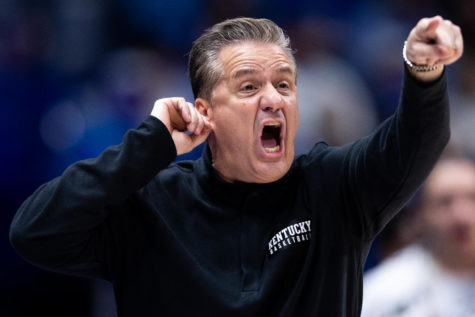 That doesn't change this year, either. With an incoming team that has been coined a "true" Calipari team, expectations are at an all-time high to bring in number nine.
Unfortunately for Calipari, the expectation for number nine has been the same for every year since 2012 whether he likes it or not.
Kentucky basketball is a different animal when it comes to expectations, 11 years since the last title simply isn't good enough. Five years without winning the SEC tournament also isn't enough. Failure to make the final four in eight years is definitely not enough.
So, what does this all mean for Calipari? It's simple: produce results now.
Simply put, Big Blue Nation is tired of waiting for success. With an incoming class having the amount of talent that this one possesses, the feel around the commonwealth is that it is now or never for Calipari.
Calipari will probably again tell the college basketball world just how difficult his job at Kentucky is numerous times this season, but really this is him telling everyone that he feels he is always on the hot seat in Lexington.
He wouldn't be wrong in thinking that at all.
Simply put, Calipari (or whoever is at the helm of Kentucky basketball, for that matter) will always find themselves on the hot seat regardless of what they have achieved in the past.
Beyond that, though, in this season the seat might be hotter than it has ever been. Last season was far from pretty for Wildcat fans, but there was always a sense of "next year is our year" from BBN.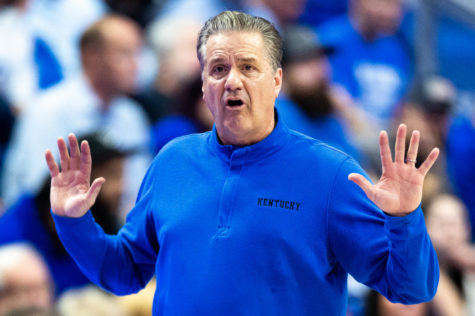 Well, next year is here.
The SEC is arguably one of the best conferences in college basketball right now, but the fact remains that Calipari has only won one SEC title since 2018, which, for Kentucky's standards, is inexcusable.
In recent years, there have been multiple cases where the Wildcats have been upset by lower-level SEC opponents.
In the 2022-23 season, Kentucky lost to a Georgia team that placed dead last in the SEC and only won one conference game in the year prior.
In fact, not only did it lose to a horrendous Georgia team, but it lost to Vanderbilt twice, including a game inside Rupp Arena. The Commodores also finished the 2021-22 season in the bottom four of the SEC.
In the past, Kentucky has moved on from its head coaches after consecutive seasons with fewer than 25 wins. Well, in three of the last four seasons, Calipari and Kentucky have failed to surpass this 25-win mark.
The pressure is at an all-time high for Calipari and the Kentucky Wildcats in 2023.
Calipari brings in the top-ranked recruiting class for yet another year, and this one is more important than ever if he wishes to call himself the Kentucky men's basketball head coach for another season.