Since its inception in 2018, the Kentucky Esports program has grown exponentially.
This is, in large part, thanks to the students who make up the officers of the club, both past and present, who hope to leave a lasting impact after their tenures are over.
"My hope is that I left the program in a better position than it was in before, as all leaders do," Chas Pemberton, the former club president, said.
Pemberton believes he has accomplished that goal through the events that are hosted regularly at The Cornerstone. More events were hosted last semester than ever before, with some of them having attendance totals in the hundreds.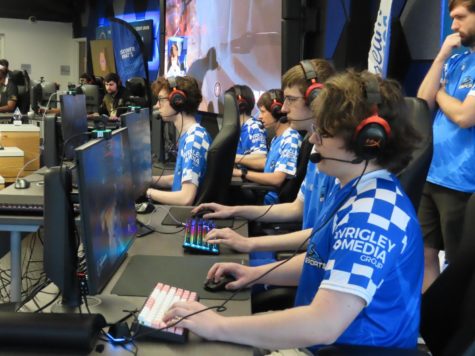 "From our LAN tournaments to our casual game nights, I'd like to imagine that people recognize and look forward to the events under the UKY Esports name," Pemberton said.
The LAN (local area network) tournaments hosted at The Cornerstone give students an opportunity to see teams from other parts of the state — and even the country — come to compete against the University of Kentucky and other schools present.
Currently, teams have to pay for their own transportation, boarding and food to attend these tournaments, which can be quite the hurdle for traveling universities. This, however, is something that the newly elected president of the club wishes to address.
"The main goal for me is to work with a couple of my officers who are aware of UK legalities and partnerships," Riley Clasby, the current president, said. "I'm going to be looking at what we can do in terms of hotels, food, drinks … stuff like that to make sure that we are more hospitable and more welcoming to our guests."
Clasby also wishes to expand upon the successes of his predecessor. Through sponsorships and recognition, Clasby believes the club can take it to the next level and gain university recognition. The club is sponsored by UK, but he believes it could reach even larger heights.
"We are gaining the attention of university advertisers like Coke, JMI, the Kentucky Federal Credit Union, who built the Cornerstone," Clasby said. "We're attracting a lot of attention of companies that are already supporting the university and if we attract their attention, then UK will be like, 'Oh, what's going on over here?'"
While these ambitions are admirable and perhaps even within reach as Clasby said within the next five years, they don't come without challenges as the current and past presidents both touched on.
"I think the most challenging part is making steadfast decisions as a group," Clasby said "If you're in a room of people there's lots of brains attacking the issues but at the same time there's different ideas, there's differing viewpoints, differing levels of what is important and prioritization."
The club aims to have events nearly every weekend of the semester and the events have already been mapped out one calendar year in advance. With so many events it would be easy for one person to get overwhelmed, which is something the former president found out the hard way.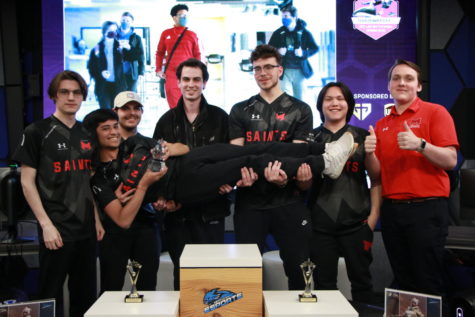 "The most challenging part for me was learning to rely on others," Pemberton said. "When I first joined the club there weren't many active officers, so a lot of work fell on only a few people. I got used to doing things on my own. That bad habit carried over into my presidency where I still tried to do work myself despite having a dozen passionate officers willing to help."
Among these passionate officers is graphic designer Avery Watson, who knows that the challenges of being an officer will coincide with being a student.
"The most challenging aspect would have to be managing all of my responsibilities, both as an officer and as a full-time student, while also maintaining a healthy social life," Watson said.
All officers must be full-time students who are in good academic standing, something that can be hard to juggle.
Despite this, the challenges faced by the officers are well worth the trouble in their eyes.
"The most rewarding thing is seeing an event come together," Clasby said. "The best part is whenever the coaches and the players come up to me and they're like, 'This was awesome!' It just reminds me how lucky I am and how lucky the teams here are to have a place like The Cornerstone."
The joy and satisfaction of an event coming together is something that is shared amongst the officers.
"Definitely seeing events built from nothing come to fruition. Many of our large events started simply with a 'Could we have a tournament for this game?' To go from that to a full tournament with hundreds of attendees … to see all these moving parts mesh all together, that's gratification you can't really get anywhere else," Pemberton said.
UK Esports has already come a long way from its humble beginnings in 2018, but if Clasby and the club's officers are able to meet their ambitions and continue the roads paved by previous members, it has a long way to go as well. Luckily for the club, the people in charge seem up to the task of creating a brighter future than many who went through the club could have ever imagined.