The Kentucky Wildcats hockey team opened its 2023 season with a bang, beating Boston University 9-1 on Friday night. 
Once the clock struck midnight and "Midnight Mayhem" made its landfall, the Cats wasted no time flying out full throttle.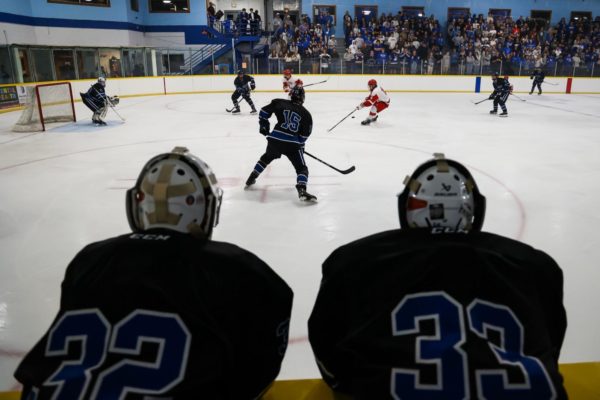 Kentucky was able to score four goals in the first period alone with captain Gabriel D'Amico supplying the first before being followed by Marc L'Heureux, Brett Quinn and Daniel Quartapella.
In the second period Kentucky picked up right where it left off with Cameron Chabot netting his first of the game on a power play and boosting the game to a five-goal Kentucky lead.
Quinn was not satisfied with just one goal so he added another shortly after Chabot's, making it a six-goal lead at the end of the second period.
The third and final period presented itself and the Wildcats added three more goals.
L'Heureux tallied another goal to his name, expanding the lead to seven and, not too long after, freshman Nick Delaney earned his first collegiate goal, making it an eight goal deficit.
Boston University was able to spoil Kentucky goaltender Riley Allen's shutout, finding a way through to earn the Terriers' first and only goal of the game but, not even a minute later, Chabot scored his second goal of the game. It would be the final goal of the game.
The Wildcats have a go at round two on Saturday night (sunday morning) as they face Boston University once more in Lexington.
The Cats look to advance to 2-0 and deflate the Terriers early one again.