COLUMN: Kentucky's slow start in Oxford potentially a worrying sign going forward
Kentucky mens basketball defeated Ole Miss 75-66 in Oxford, Mississippi, on Tuesday, improving to 5-1 in its last six games.
Despite the eventual victory, it was a slow one to start against the Rebels. With an ice storm brewing outside and news breaking that freshman point guard Cason Wallace would be out with a knee injury, the energy inside The Pavilion was low.
With Wallace averaging 13 points in his last four games, his absence was one that Kentucky would have to adjust to.
Regardless of Wallace's absence, Ole Miss had injuries heading into the matchup themselves, being without its two biggest threats with Matthew Murrell, who averages 14.9 points per game, being out due to injury and Daeshaun Ruffin, who averages 9.5 points per game, who stepped away from the team due to personal reasons.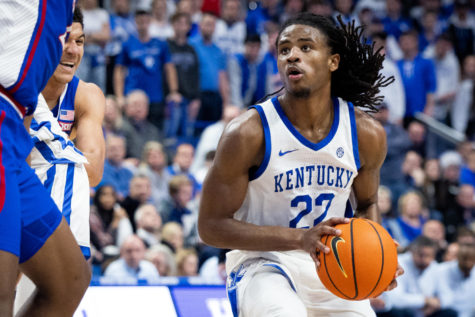 Stepping up in place of Wallace was Sahvir Wheeler, who recorded only a single bucket in the first half but provided three assists.
In the first half as a whole, the Cats scored just 32 points, going 11-25 from the field with Antonio Reeves leading Kentucky with nine points.
The biggest concern for head coach John Calipari was likely Oscar Tshiebwe's lack of influence on the game at the halfway point, with "Big O" having shot the ball just four times in the first half and only scoring four points.
The Cats were able to pull away in the second half in large part due to Tshiebwe, who surged back with nine points and five rebounds to earn his 53rd double-double of his career.
Jacob Toppin also had a great second half, scoring 12 points after going 4-6 from the field. 
Reeves once again led the Cats in their second half pull away, scoring 18 points and going perfect from beyond the arc, hitting all three of his 3-point attempts.
Reeves' 27 points on Tuesday also meant the Illinois State transfer has recorded a double-digit point total in the last eight games, also marking the 17th time this season. 
The inspired performance likely prevented Kentucky from suffering a potentially season-crushing result, with the Cats' resume simply being unable to handle two losses to the bottom two teams in the SEC.
With Reeves showing he can take charge as a primary scorer, many Kentucky fans surely took a sigh of relief regarding injuries, with the performance showing just how many options Calipari has on offense.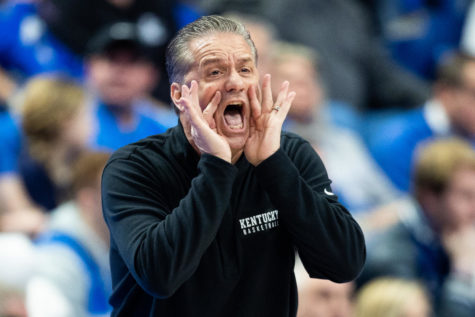 Even more encouraging for the Cats is that CJ Fredrick still hasn't played his best basketball, recording zero points in Oxford. 
Regardless of the bounce back win in Oxford, another slow start for Kentucky is something to be wary of as the season progresses and the Cats look to solidify themselves as a NCAA tournament team.
Tuesday night very well could have served as a trap game for the Wildcats, with injuries and a low energy level going in creating the perfect mix for a road upset.
Luckily for Calipari's squad, Reeves' spectacular shooting performance pulled them ahead just enough to avoid yet another potential disaster. 
The Wildcats will still need to improve how they start games going forward, welcoming a dangerous Florida team into Rupp Arena on Saturday.
With the Wildcats currently projected as one of the last four into the NCAA Tournament, any loss could spell disaster for Calipari's Cats.
Tipoff against the Gators is scheduled for 8:30 p.m. EST on Saturday, Feb. 4, and will air live on ESPN.