Second term will improve SG further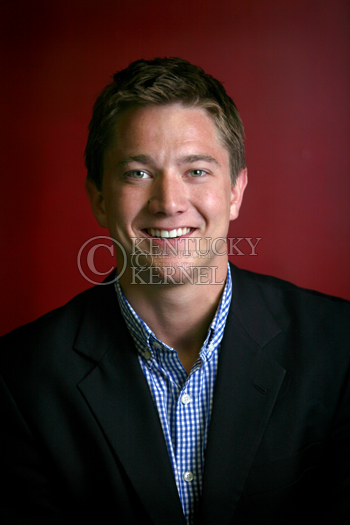 This past year has been an incredible opportunity for Kelsey and I, and we cannot thank you enough for giving us the chance to serve as Student Government executives.
We are running again because we care about this university as much as you do and we feel the relationships we've created and the experience we have uniquely qualify us for these positions.
Here is a quick overview of a few highlights of the current administration's accomplishments as well as goals for the 2010-2011 school year:
Board of Trustees: We are currently working with the BOT to update a 40-year-old policy that will allow students, faculty and staff increased opportunities to speak at the Board meetings.
Off-Campus Housing: We are continuing to work with the city on the most recent housing proposal and have offered alternatives to the proposal. We have planned rallies at city hall to prevent housing proposals and licensing that could negatively affect students from happening and we're currently working with the city council members, the mayor and landlords to find a compromise on the most recent housing proposal.
Leadership Development Program: We doubled the amount of LDP applicants for the 2009-2010 year as compared to the 2008-2009 year.
Library Hours: Ensured extra funding early in the summer and met with library deans to enable the W.T. Young Library to stay open on a 24/5 schedule.
Parking and Transportation Services: Worked with PTS to offer discounted parking passes for finals week to off-campus students. This allowed them easier access to the library.
Retention: Created a groundbreaking involvement program called TallyCats. In its first year, this program has increased student involvement and has had nearly 4,000 student participants. The program is incentive-based so students earn prizes as they attend campus events.
Scholarship Drive: Broke ground as we partnered with the UK Development Office on a $250,000 scholarship drive. We are working to provide need-based and academic scholarships to retain the best and brightest students.
UK Police Department: Created a forum with UK Police Chief Joe Monroe to obtain student input on important police department decisions.
Textbook exchange program: We want to create a peer-to-peer textbook exchange program. We would like to create an easy-to-use online system through Student Government to allow students the ability to trade textbooks.
Graduate Student Funding: Lobby for an increase in the travel stipend available to graduate students traveling to educational opportunities, instead of forcing the payment upon the students trying to become better educated in their fields.
UK Athletics:  We want to continue working with UK Athletics to review the student ticket lottery procedures and establish a fairer process of distributing student tickets.
Campus/Women's Safety: We would like to work with the Violence Intervention and Prevention Center to increase the number of UK students who attend the SEEDS program by implementing specific dates for student organizations to attend the program. Additionally, we want to work to allow students the ability to designate privacy flags and designate what personal information is searchable on the university Web site.
Test Prep: We want to partner with test prep companies to offer free and discounted classes for students taking test prep classes and entrance exams.
Government Relations: In addition to the Rally for Higher Education, we'd like to bring legislators to campus and see firsthand the issues we're facing as students. We'd like to provide a lunch, meet and greet with students from their districts and classroom observations for legislators. We believe that by pairing up legislators with students and student leaders from their districts, our state assembly will be more attuned to the challenges we face and more likely to advocate on our behalf.
Improved Online Experience: We want to improve the way students access class registration information, APEX and class surveys to create a user-friendly experience. We need to utilize existing class and teacher evaluations to provide students with real accurate data, free and easy to use. Degree audit tools need to be created with the student in mind and allow students the opportunity to plan their graduation path and look at how changes will affect the graduation process.
Safe Driver Program: We want to create a safe driver program to provide transportation to students off-campus during late hours. In addition to providing access to the library and other campus facilities, this service would provide transportation to any student with a valid ID who needs a ride or otherwise would be unable to drive.
We hope that with your help throughout the campaign and into next year we can continue to move Student Government forward. If you'd like more information and a full list of our senators, please log onto www.smithhayes.com. GO CATS!