Carter's Semi-Annual Baby Love Sale Is On Now: Here Are The Deals You Don't Want to Miss
(BPT) – Keeping up with your baby's wardrobe can be a full-time job. From messy mealtimes to unexpected diaper changes, babies can have multiple outfit changes a day. Parents in the know create a versatile and functional wardrobe for their ever-changing and constantly growing little ones.
It's a good idea to stock up on the essentials — especially with Carter's semi-annual Baby Love Sale! The brand trusted for more than 150 years is a go-to source for quality baby apparel and essentials, from tried-and-true bodysuits to the convenient Sleep & Plays to adorable matching sets and more.
During this much-anticipated semi-annual event, parents can shop up to 50% off baby apparel staples and accessories, including My First Love collection, new Stylist Picks, 4-piece pajamas, door busters and slogan bodysuits starting at $7 and more.
New mom and actress Jamie Chung knows exactly how important it is to have plenty of essentials on hand. She's ready for what the day will bring with her twin baby boys with essentials and must-haves from Carter's that are perfect for play, sleep and on-the-go.
Ready to stock up too? Check out some of Jamie Chung's must-have items:
Stock up on bodysuits: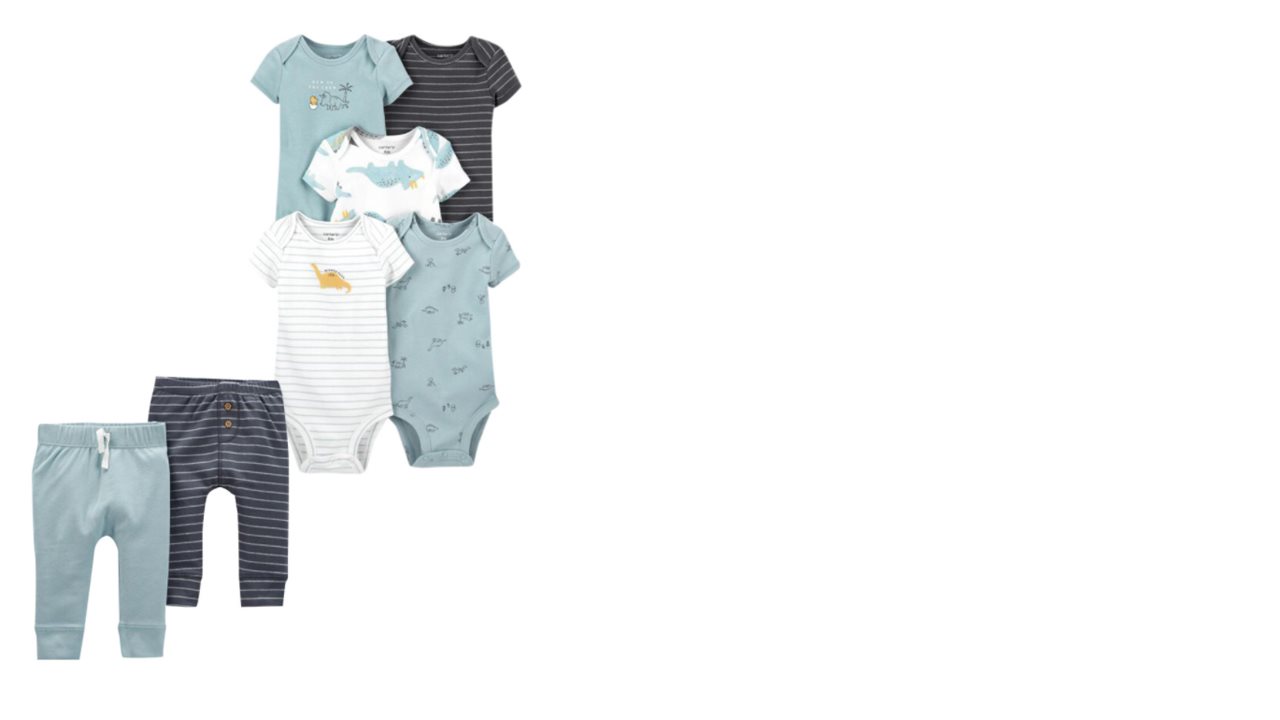 Bodysuits are a staple for any little wardrobe and it's likely that parents will go through multiple bodysuits a day from messy feeding time to diaper blowouts. The overlap shoulders make for easy over-the-head changes, while strong snaps stand up to wear and wash. Stock up on Bodysuits like this set for plenty of options to mix and match a range of sweet looks.
Where style meets function: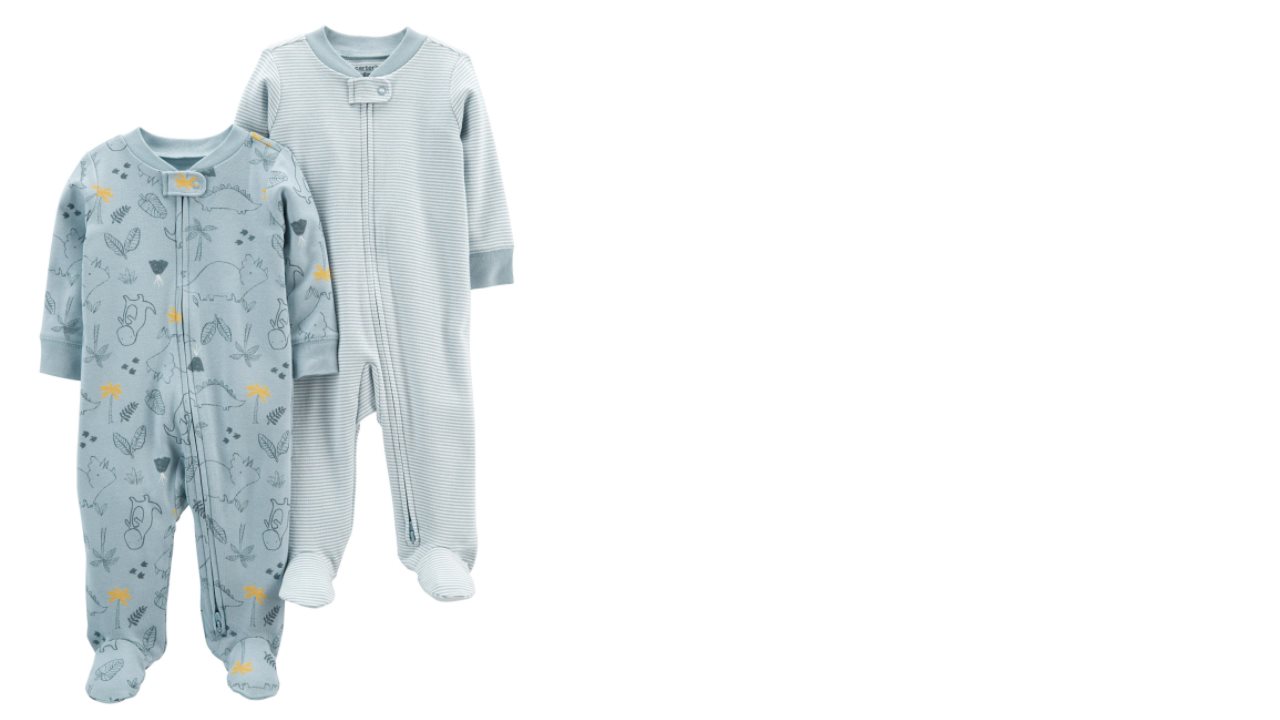 Carter's products are created with style and comfort in mind, so that little ones can go through their day in clothing that is comfy and cozy from day to night. Carter's 2-Way Zip-Up Sleep & Plays are both adorable and functional with the two-way zipper feature that makes changing time a breeze.
Ready-to-wear sets: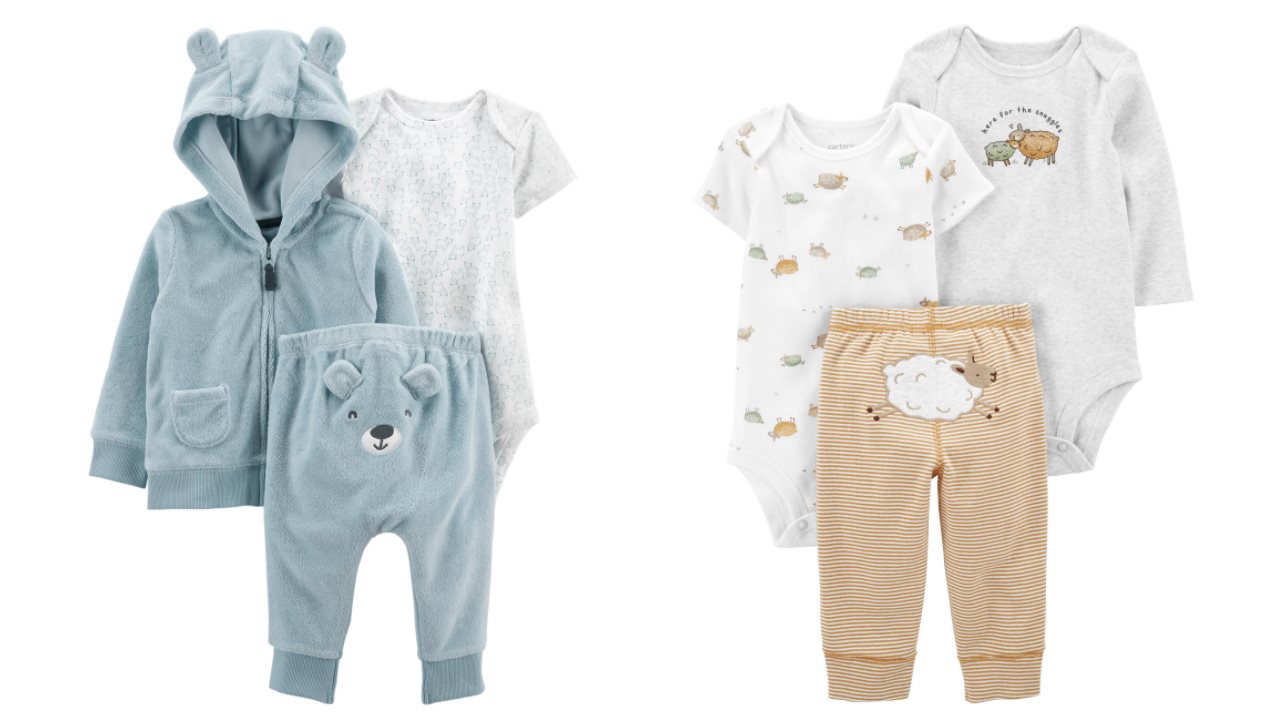 Take advantage of stress-free dressing with precious coordinated outfit sets. Multiple pieces come together allowing for easy layering and mix and matching. Options range from a sweet animal face 3-Piece Little Jacket Set to the Lamb Outfit Sets, Dinosaur Outfit Sets and much more, all in soft and gentle fabrics.
Fashion forward: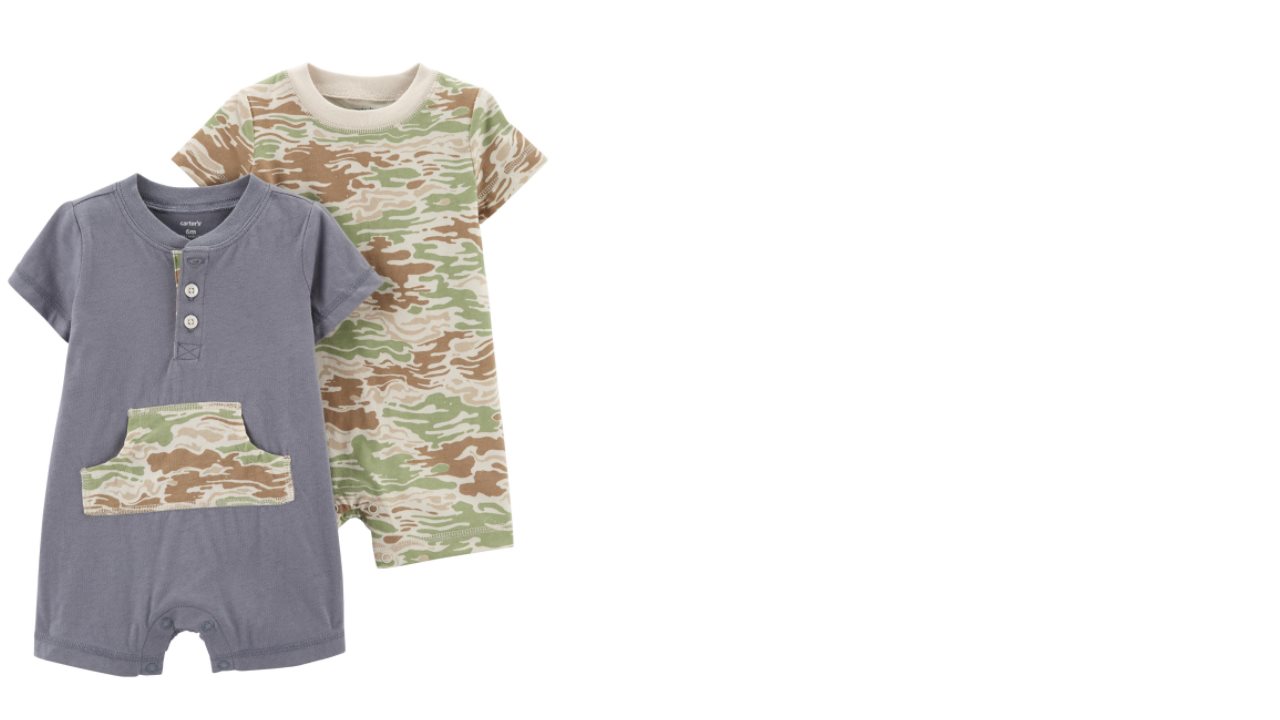 Carter's new Stylist Picks line is a curated assortment of stylish pieces that nod to the latest trends. From an array of neutral palettes to floral motifs, animal prints, food themes and more, there is something for every little one. Check out the new Stylist Picks line including this romper set.
Don't forget the extra accessories
From mealtime to bedtime, you can't forget all of the essential accessories that help parents through the day. From bottles to first tastes of new food, bibs are a must, and these Bandana Bibs come in a pack of three. For added protection for both baby's and parents' outfits, snag a few sets of Burp Cloths and after a long day, get your little one bedtime ready with the useful Sleep Bags.
For more information and to check out Carter's semi-annual Baby Love Sale and other great offers, visit www.carters.com.