4 Tips for Staying Ahead of the Elements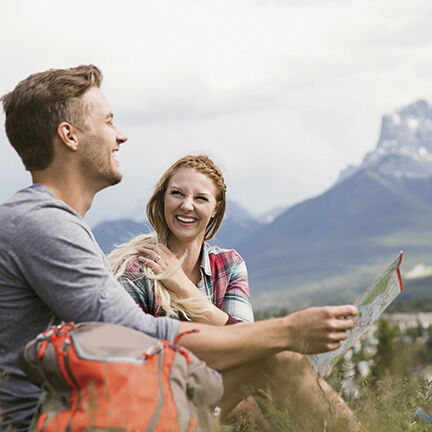 (Family Features) Whether an outdoor concert-goer, sports fan or avid vacationer, Mother Nature can be harsh on your eyes, skin and hair regardless of the season. Fortunately, there are steps you can take to protect and rejuvenate your features so you can enjoy your favorite outdoor activities all year long.
Be prepared for whatever the elements throw at you, and learn how to counteract weather-related wear and tear, with these smart self-care tips.
Get From There to Hair
Keep your hairdo healthy, rain or shine, by properly maintaining it with the right products at home. A regular hair-care routine that matches the unique needs of your hair will help ensure it is in peak condition to face any weather-related distress. Specialized shampoos, conditioners and hair styling products can lend a boost of hydration, calm frizzy strands or help control excess oil. When you venture out, take precautions such as tying long hair back or braiding it to prevent tangles. In addition, a hat can help tame your locks in case of rain, snow or wind.
Keep a Clear Eye on Weather
Your eyes are particularly sensitive to changes in weather, and whether you're dealing with irritated eyes at a summer cookout, itchy eyes during spring pollen season or dry eyes during the cold winter months, you need an eye care solution you can depend on. ROHTO Ice All-in-One Cooling eye drops contain a mix of fast-acting and highly effective ingredients that provide fast cooling relief for eight symptoms.  
"People want a multi-symptom eye care solution that is as on-the-go as they are," said Erick Estrada, director of marketing for the ROHTO brand, the No. 1 over-the-counter global eye drop brand. "ROHTO Ice All-in-One Cooling eye drops are a quick fix for anything Mother Nature throws your way."
Soothe and Smooth Your Skin
Whether it's hot summer sun or dry winter air, keeping your skin smooth requires special care and attention. Although it's more likely you'll remember the sunblock when temps are blazing, you need plenty of sunblock during the winter months, too, especially if your activities involve highly reflective surfaces, such as snow. Avoid dry, scaly skin by regularly exfoliating and applying lotion just after you step out of the shower when pores are open and more readily soak up the moisture.
Treat Your Feet
Plan the proper footwear to protect your feet, whether that's a trek through the woods, a trip along the beach or trudging through the snow. Adequate arch support and an overall good fit will help ensure your feet don't take any harder hits than necessary. On the beach, opt for shoes that will transition well from walkways to sand to water. When a fuller coverage shoe or hiking boot is more the ticket, don't overlook the importance of adding high-quality socks, which cannot only add cushion but also help wick away moisture.
For more tips to stay ahead of the elements, visit rohtoeyedrops.com.
Photo courtesy of Getty Images