Women Business Owners Take Decisive Action During the Pandemic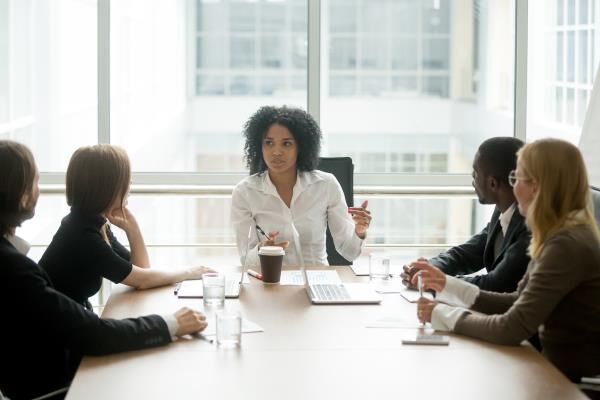 (StatePoint) As the country takes steps toward economic recovery amidst an ongoing pandemic, women business owners are reporting increased optimism about the current economic outlook, which may be accredited to their resilience and decisive action, according to a recent survey of women-owned businesses by PNC Bank.
Leading the way in employee vaccination. According to the survey, nine in 10 (89%) women business owners have taken action to encourage employee vaccination, compared to 78% of male business owners. In fact, half (49%) are providing assistance or education about the vaccine and nearly half (48%) are requiring their employees to receive vaccinations.
Those efforts may well be making an impact: eight in 10 (79%) women business owners estimate that a majority of their employees have been vaccinated, and eight in 10 (81%) of those with 100% vaccinated employees report they are highly optimistic about their company's prospects over the next six months. Among those with fewer than 100% of their workforce vaccinated, 56% are highly optimistic.
"The optimism reflected in this survey is significantly higher than in our previous surveys of women business owners and this year, there is an undeniable correlation between safeguarding their workforce and their future financial prospects," said Beth Marcello, director of PNC Women's Business Development.
Supporting employees through the pandemic. In addition to encouraging COVID-19 vaccination, female business owners have outpaced men in taking other actions since the start of the pandemic on behalf of their employees, such as implementing health and safety improvements (49%), allowing more flexible work arrangements (49%), and providing caregiving support and other benefits (14%).
Both women (36%) and men (44%) increased wages and salaries during the pandemic to retain and attract talent, and said they plan to increase compensation (27% and 37%, respectively) in the next six months.
Taking action on social responsibility. Women business owners differed substantially from their men counterparts in the area of social responsibility, according to the survey. Six in 10 (60%) women business owners have formally considered or reviewed policies supporting diversity and inclusion, gender pay equity, volunteering or charitable giving, or sustainability or the environment in the past 12 months. This is double the percentage of men business owners who have done the same (30%).
"It is clear from the data that female business owners are prepared for the challenges they face; in fact, more than half attributed their optimism to their own resilience and resourcefulness," Marcello said. "The support they provide for each other and their employees is key to thriving, and why we're optimistic about the future for women-owned businesses and their growing contribution to economic prosperity overall."
About the survey and Project 257: Accelerating Women's Financial Equality. The survey, among small- and medium-sized businesses with self-reported revenue of $100,000 to $250 million, was conducted by telephone among a national sample of women's business owners during August and September of 2021.
Under the leadership of Marcello and with support from the bank's 4,000 PNC-Certified Women's Business Advocates, PNC recently launched Project 257: Accelerating Women's Financial Equality, an initiative designed to help close the 257-year economic gender gap and expand on PNC's decades-long track record of supporting female financial decision makers. More information can be found at pnc.com/women.
One thing is clear. Women business owners have taken decisive action during the pandemic, and these efforts are making a positive impact on their employees and their business.
*****
Photo Credit: (c) fizkes / iStock via Getty Images Plus