Kentucky Black Pride (KBP) hosted its 6th annual Pride in the Park festival on Saturday, Sept. 16 at Woodland Park.
The event was a subsidiary of the Kentucky Black Pride Festival, which is a series of events held three days a year.
Beginning in 2017 as the Kentucky Black Pride Festival, the board of KBP decided to hold an annual celebration, which has evolved into several events held across the span of multiple days.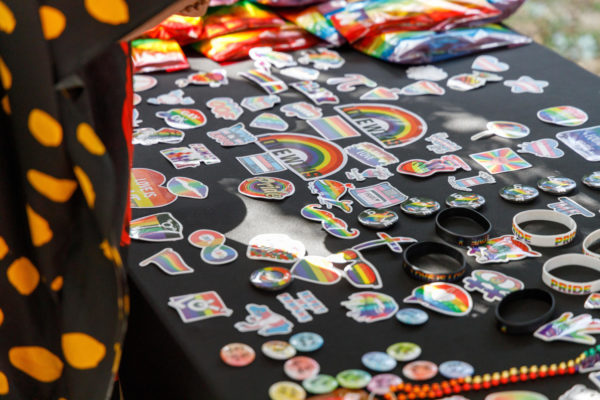 "Over 200 people gathered at Woodland Park for entertainment and socializing. The board of Kentucky Black Pride chose the Woodland Park area to host its pride annually," the KBP website said.
According to the KBP website, the events held this year included the Thursday Night Meet & Greet Drag Show on Sept. 14, the Annual Night of Elegance Gala & Honor's Ball on Sept. 15, Pride in the Park on Sept. 16 and the Pride After Party held on the evening of Sept. 16.
Pride in the Park featured multiple information booths including UK Healthcare, UK's LGBTQ+ resource center and the Lexington Health Department. 
La'Dymon Key, a senior ambassador at the UK LGBTQ+ resource center, said the event had importance to show the community support. 
"Because people need to know that there's resources out there. As a lot of people don't know that UK has the LGBTQ resource center," Key said.
Open Doors Counseling Center, another vendor, spoke on how they aid local LGBTQ+ youth through mental health services and community resources. 
"We offer peer and community support and our Rainbow Closet, which provides gender-affirming clothing throughout the Lexington area," Nadia Ahmadzai, a representative for Open Doors Counseling Center, said.
The event also featured a drag show with multiple performers including Mister and Miss Kentucky Black Pride.
Mister and Miss Kentucky Black Pride is a pageant held annually as a subsidiary of KBP. The winners of the pageant performed at Pride in the Park.
Rockii C. Sensation, 2023 Mister Black Kentucky Pride, said that the festival allowed him to find love and support.
"I just kind of fell in love. I've been doing drag for about two years and it's just been a constant whirlwind of finding where I fit in," Sensation said.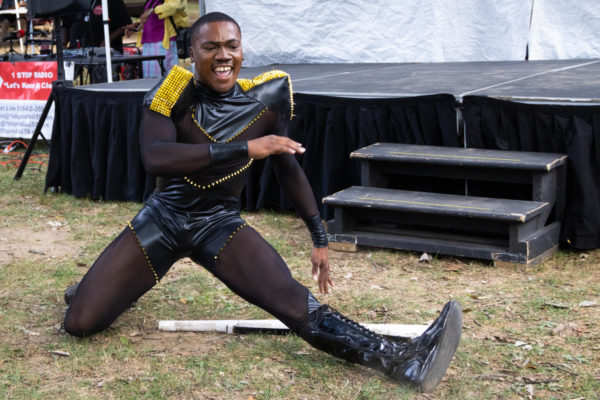 KayKay Da Kidd, a co-host and performer at the event, shared the same sentiment. 
"They were very welcoming whenever I came up here. Just to be a part of KBP and to get to be on stage was definitely an honor," Da Kidd said.
Kidd also noted the importance of the festival and why she felt the events were important.
"We have a lot of struggles being one, African American, then two, being queer, so just being able to give the community and show support no matter what kind of queer you are," Da Kidd said.
For more information about KBP, click here.