Jerry Sander became a student at the University of Kentucky in 2014. He was 68-years-old at the time.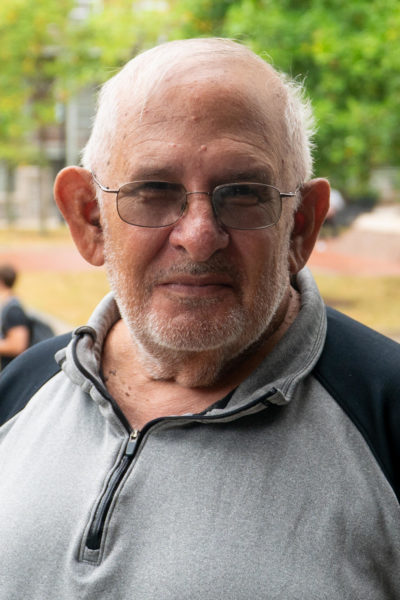 "I was sittin' at home and decided you can watch just so many episodes of … Oprah or Jerry Springer and your mind starts to rot," said Sander, a now-77-year-old Donovan Scholar at UK. "I heard about the Donovan Program and I thought, 'Well, I'll give it a try.'"
The Donovan Scholarship is a scholarship at UK that covers tuition and course fees for people 65 years and older. Students can take undergraduate and graduate level courses, with some students even enrolled in professional degree programs, said Trey Adkins, the Donovan Scholar Registrar. 
The program's only requirements are that students meet the aforementioned age requirement and are residents of Kentucky.
The number of hours that a scholar takes is not restricted. While some take full course loads, others take only one class a semester, Adkins explained. Although most scholars are in non-degree-seeking status, UK still waived $305,000 in tuition and class fees for the scholars this semester.
"It really honestly depends on what the student wants out of it," Adkins said. 
Sander, who received both his bachelor's and master's degrees from American University, decided to apply for the Donovan Scholarship as a way to get "out of the house, out of an easy chair, and among young people." The rest is history (a subject which Sander has taken many courses about). 
"I, from the beginning, really liked it," Sander said. "In short, it's a lot of fun, it's interesting."
Being able to choose from almost any course at UK, Sander has taken courses with subjects ranging from microbiology to Alfred Hitchcock films. Sander's personal criteria for choosing a class is simple: he only takes classes he's actually interested in. 
"I hope that I find classes that are as interesting to me as the ones I've taken so far," Sander said. 
There are 125 Donovan Scholars currently enrolled at UK this semester. While Sander has chosen to take a wide variety of courses covering an abundance of topics, other students have chosen to take classes in a more narrowed field. 
Harold Sherman, a 74-year-old Donovan Scholar, has taken six academic classes and about 18 semesters' worth of private audited music lessons. With the help of the scholarship, Sherman said he has learned about different types of creative writing and improved his musical performance skills.
Although Sherman has been a scholar since 2014, he said he knew about the scholarship long before he was eligible for it.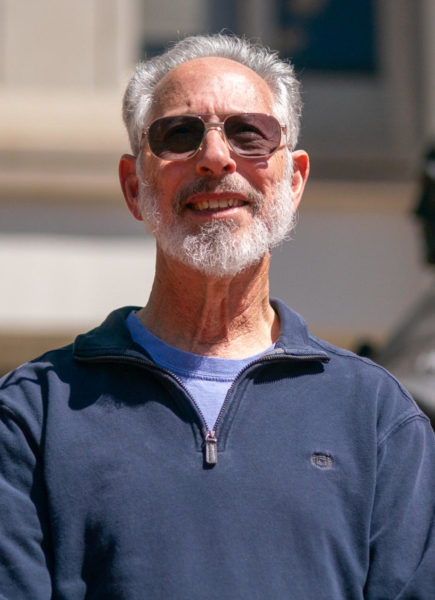 "When my mother was taking classes, we were on campus one day when we saw an old bearded man who looked like he had stepped out of the Old Testament," Sherman said. "My mother said that he was a Donovan Scholar. I believe I was in high school at the time."
The Donovan Scholarship is part of the Office of Lifelong Learning at UK. The scholarship was established in 1964 and has helped many older students continue their education, furthering the pursuit of lifelong learning across the state of Kentucky. 
Although the scholarship has been around for decades, even those at the Office of Lifelong Learning are still finding new ways to get the most out of the scholarship, Adkins said. This past summer, two students were able to participate in faculty-directed study abroad programs with the scholarship covering the tuition.
While the scholarship has many benefits, a big part of the experience for Sander isn't how many courses he gets to take, but rather who he gets to take the courses with. 
"I never leave a course without being impressed with most of my colleagues, that is the young people with whom I study," Sander said. "They're all so intelligent, much more so than I at their age." 
Sherman has also had an "enlightening" experience being a scholar, and said he's recommended it to people his age and younger.
"The program can be very enjoyable, very enlightening, and being among young people is a good thing for older folks, I think," Sander said.