It's nigh time we admit that William T. Young Library sometimes just isn't all that. 
Sure, it's big, it's beautiful and it has a Starbucks (which accepts Flex dollars, mind you). It's a hallmark of the University of Kentucky, and its central campus location puts it in close proximity to those in search of a spot to cram for exams or grab a caffeinated pick-me-up. Beyond that, though, students eyeing a quiet study environment free of distractions should consider continuing their search.
"Willy T.," as you'll often hear it referred to as on campus, is comprised of five floors, each separated by varying noise levels — the library's basement and first floor are conversational spaces, its second and third floors are for quieter, collaborative study sessions and floors four and five keep noise to a whisper at most for students who might find themselves memorizing a semester's worth of material in one night. It would be a great system if it actually worked. However, as midterms and finals roll around, Wildcats often fill Willy T. to the brim, ignoring requested noise levels and claiming nearly all of its seats.
On a campus as big as UK's, great study spots aren't hard to come by, and you don't have to brave Willy T. just because your friends asked you to. Next time you need to hit the books, consider one of these five sites instead.
Office for Student Success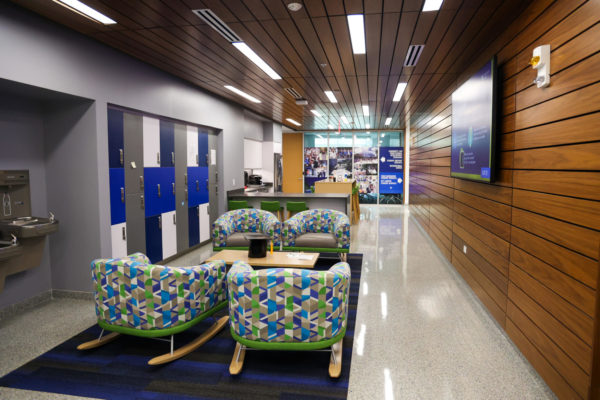 One of the Gatton Student Center's more recent additions, the Office for Student Success' second floor location houses offices for Community and Professional Development Programs, First-Generation Student Services, the International Center, Off-Campus Student Services and Student Support Services. The Office for Student Success boasts an incredibly kind and inviting staff that will take the time to get to know each new visitor. Additionally, the office features a kitchenette, filtered water stations, private restrooms and desk seating with plenty of charging outlets. It's likely to not only be an ideal setting for heavy and light classwork days but also a haven for students missing the warm, welcoming feelings of home. 
Great Hall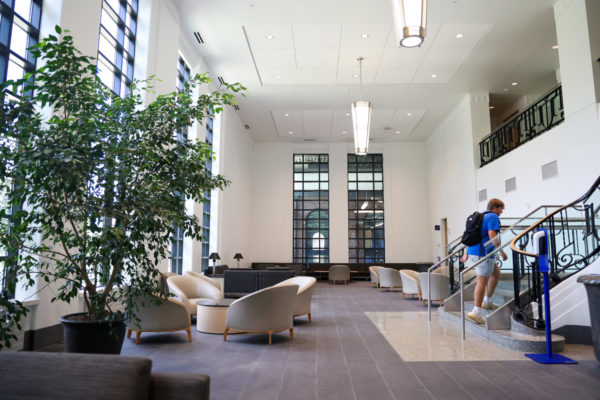 Its high ceiling, abundance of natural light and several comfortable seating options make Great Hall an exceptional, aesthetically pleasing spot to frequent if you're looking for a more luxurious study experience. Located in the Gatton Student Center's north end, just past the second floor student organization offices, Great Hall — much like the Office for Student Success — is one of few rooms in the student center that receives little foot traffic, offering a quiet, relaxed place to cross readings and assignments off your to-do list.
College of Engineering quad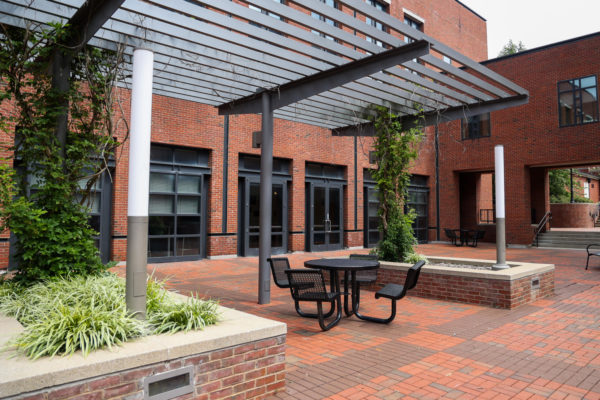 Though it's currently under construction (to no one's surprise), fans of working outdoors should look no further than the College of Engineering quad's red brick, stone archways and trellis greenery. Sitting between F. Paul Anderson Tower and the Ralph G. Anderson Building, the quad is by no means a noiseless space, but it's a great choice if you need to step out of the makeshift study cave you've crafted in your dorm room and get some fresh air. Beyond studying, though, the area's pedestrian traffic would make the quad a people watcher's paradise.
Lucille Caudill Little Fine Arts Library
One of seven library branches on UK's campus, the Lucille Caudill Little Fine Arts Library houses a wide variety of music and visual arts collections. Next to the Fine Arts Guignol Building on Patterson Drive, Lucille's art exhibits offer a more inspiring alternative to UK's other libraries, and with White Hall Classroom Building next door, it's a calmer setting for your last-minute, pre-exam study sessions. If you're a student in the College of Communication and Information, be sure to stop by the Little Library's third floor to visit your academic advisor. 
College of Agriculture Alumni Plaza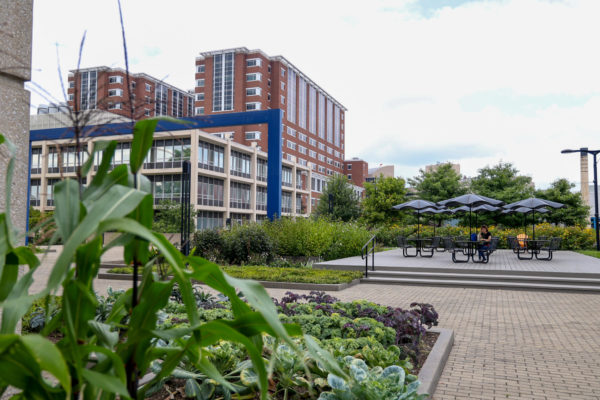 Up for a walk to south campus? The College of Agriculture Alumni Plaza, located outside of the Garrigus Building, is a serene patio area that overlooks the college's greenhouses. The plaza is surrounded by various plant life and crops like corn (yes, corn). Though its umbrellaed seating is limited, the plaza is perfect for going over test materials with friends and enjoying lunch in the sun. Students wishing to take a break from their studies should take full advantage of the plaza's drawing chalk station, as well.