Human remains, including a skull, were found at the UK College of Design construction site on Scott Street Friday morning, shutting down operations per Kentucky law. 
Fayette County Coroner Gary Ginn said this is the fourth time he's been called to the site in the last week and half to identify human remains.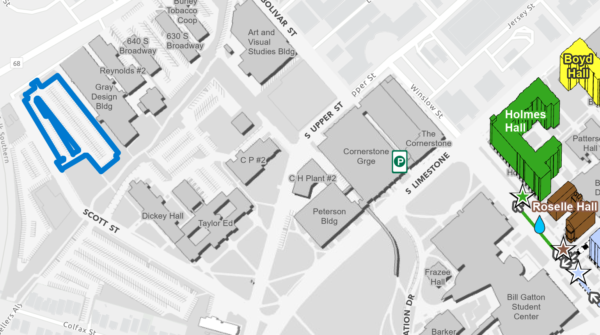 Former County Attorney Margaret Kenaston told Ginn that the city cemetery used to lay at this site and was filled in the 1800s during the cholera epidemic.
Near the end of last week, Ginn said they found an entire skeleton including teeth and other bones, along with some buttons, assumed to be from trousers. He said identification is not possible at this time. 
Ginn said the remains are in 'safe-keeping' and will properly be buried out of respect. 
"I wanted to preserve them the best that I possibly could so that we can repair them," Ginn said.