Demonstrators gather for Kentucky Fairness Rally to lobby against anti-LGBTQ+ legislation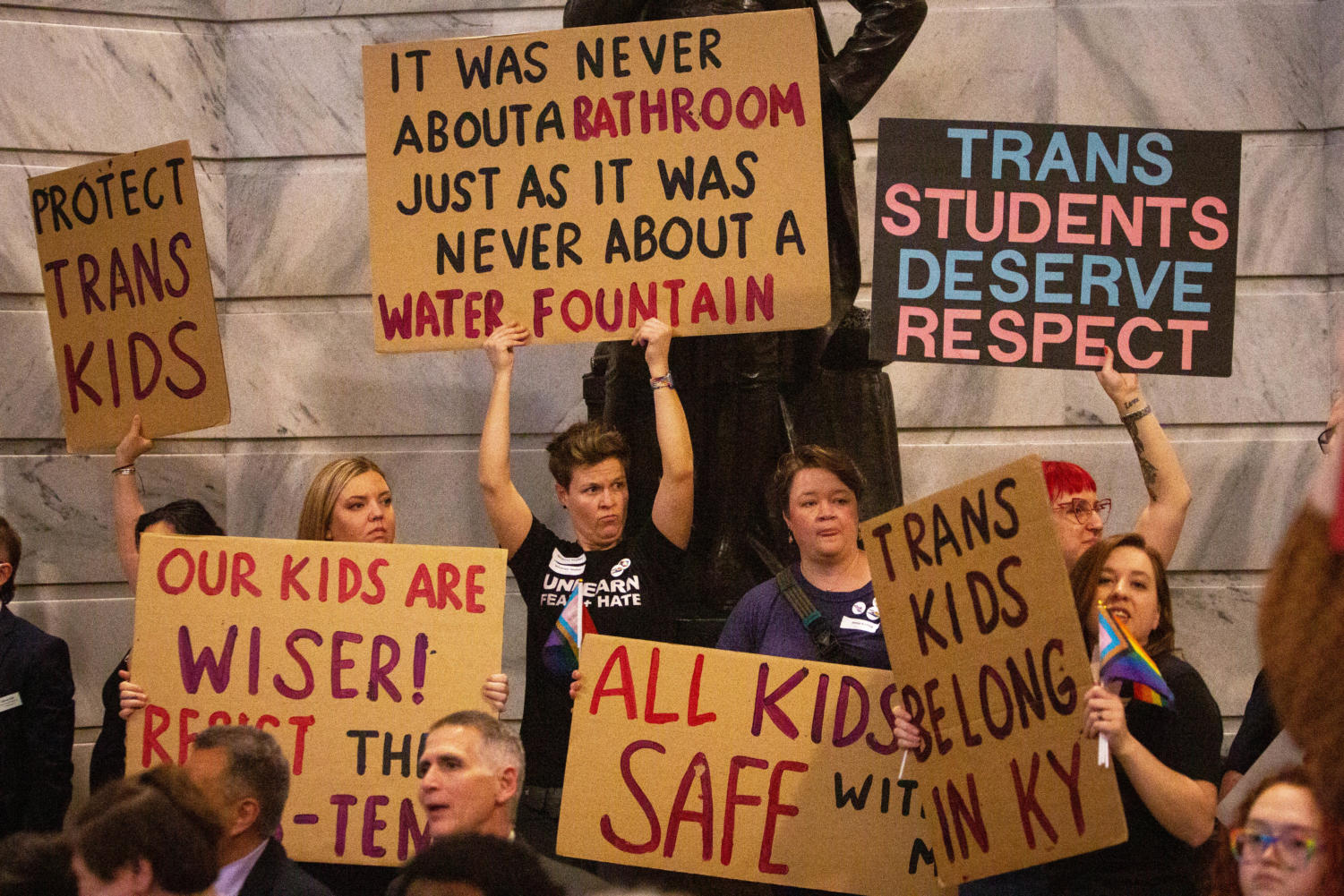 Demonstrators gathered at the Kentucky State Capitol for the Kentucky Fairness Rally on Feb. 15 to lobby against recently proposed legislation targeting the LGBTQ+ community.
The legislation includes bills such as Senate Bill 150, which is sponsored in part by UK professor and Kentucky State Senator Max Wise. The bill would make Kentucky schools and staff not be required to use student-preferred pronouns, and instead use biological pronouns.
Other proposed anti-trans bills include Senate Bill 76, a "bathroom bill" that would keep students from choosing bathrooms of their gender identity, and another, Senate Bill 115, would put restrictions on drag shows.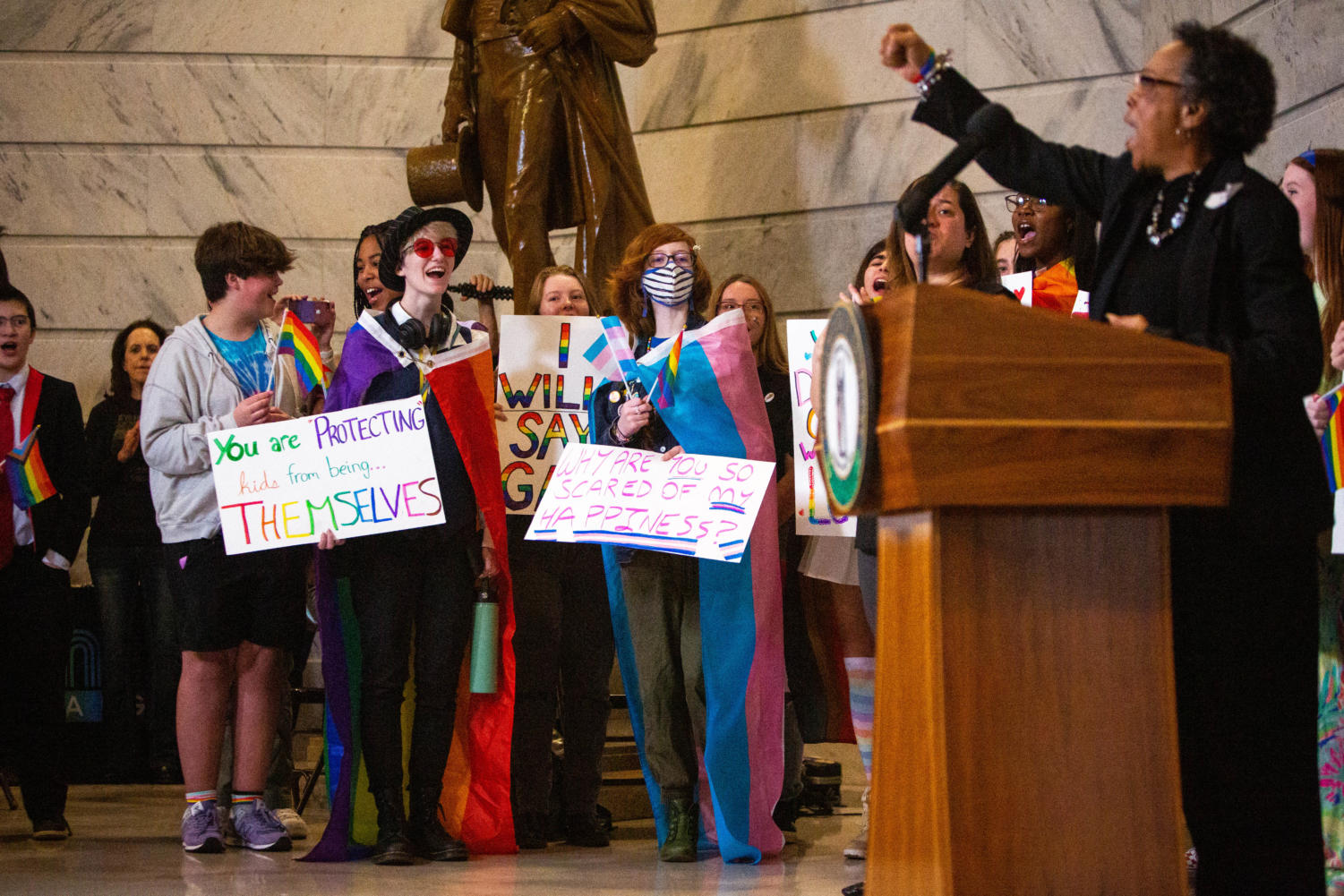 Parents and students from Frederick Douglass High School's "Gay Straight Alliance"' attended the rally and lobbied to state Rep. Nima Kulkarni in hopes of having their voices heard on their opposition to these bills.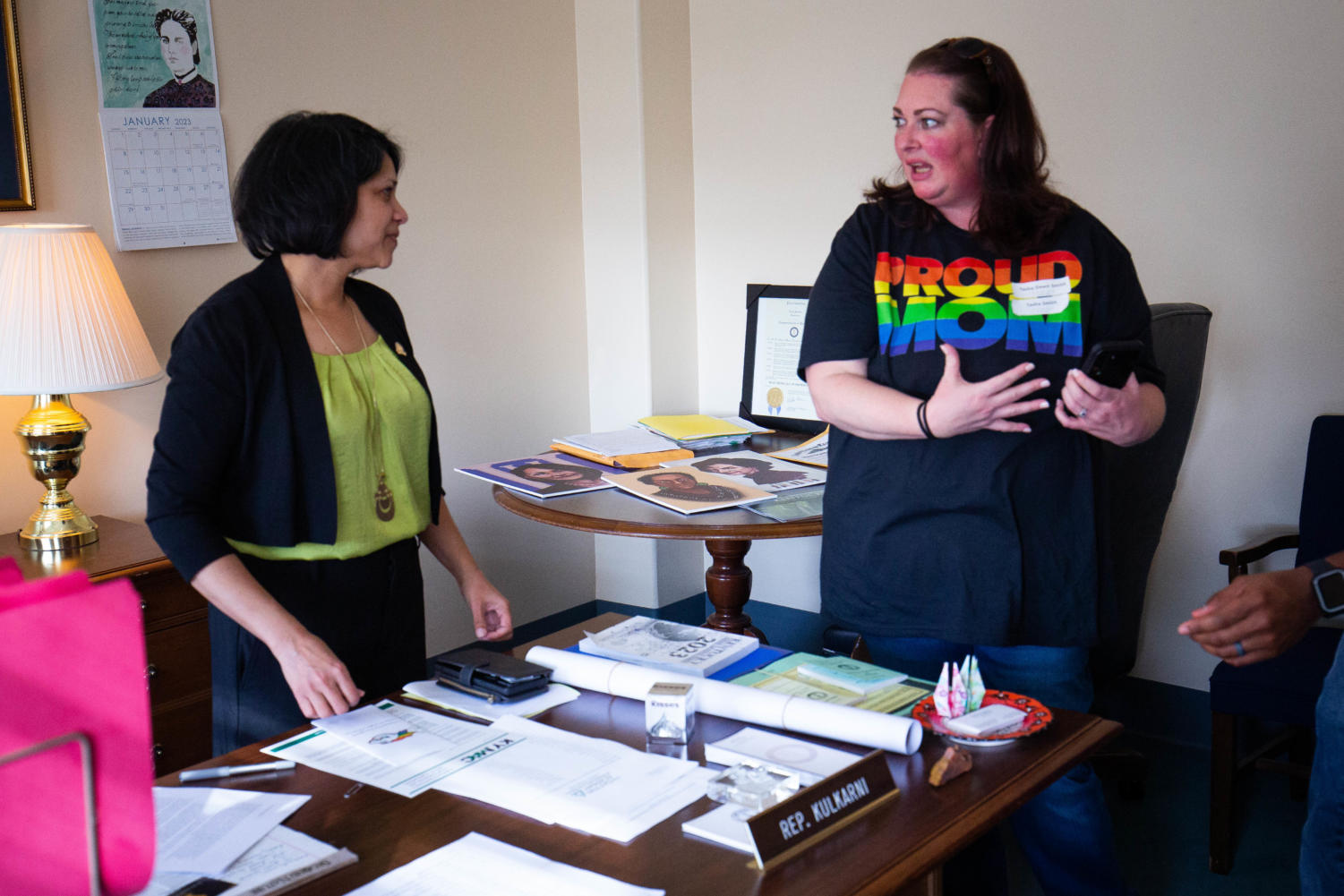 "If (trans students' rights) get taken away, there's just a sense of helplessness," Frederick Douglass High student Ashton Hom said. "It's just not fair … they're trying to, once again, take away rights not only for trans people, but also for the entire LGBTQ."
Various prominent figures spoke at the rally in the Capitol rotunda, including Kentucky Gov. Andy Beshear, former State Representative Charles Booker and first-ever openly LGBTQ state Rep. Keturah Herron.
Beshear showed his support at the rally, telling demonstrators they are important despite what legislation says.
"We cannot reach our full potential unless every one of us feels supported," Beshear said. "Remember, this is your state Capitol and as long as I'm governor, you are absolutely welcome here."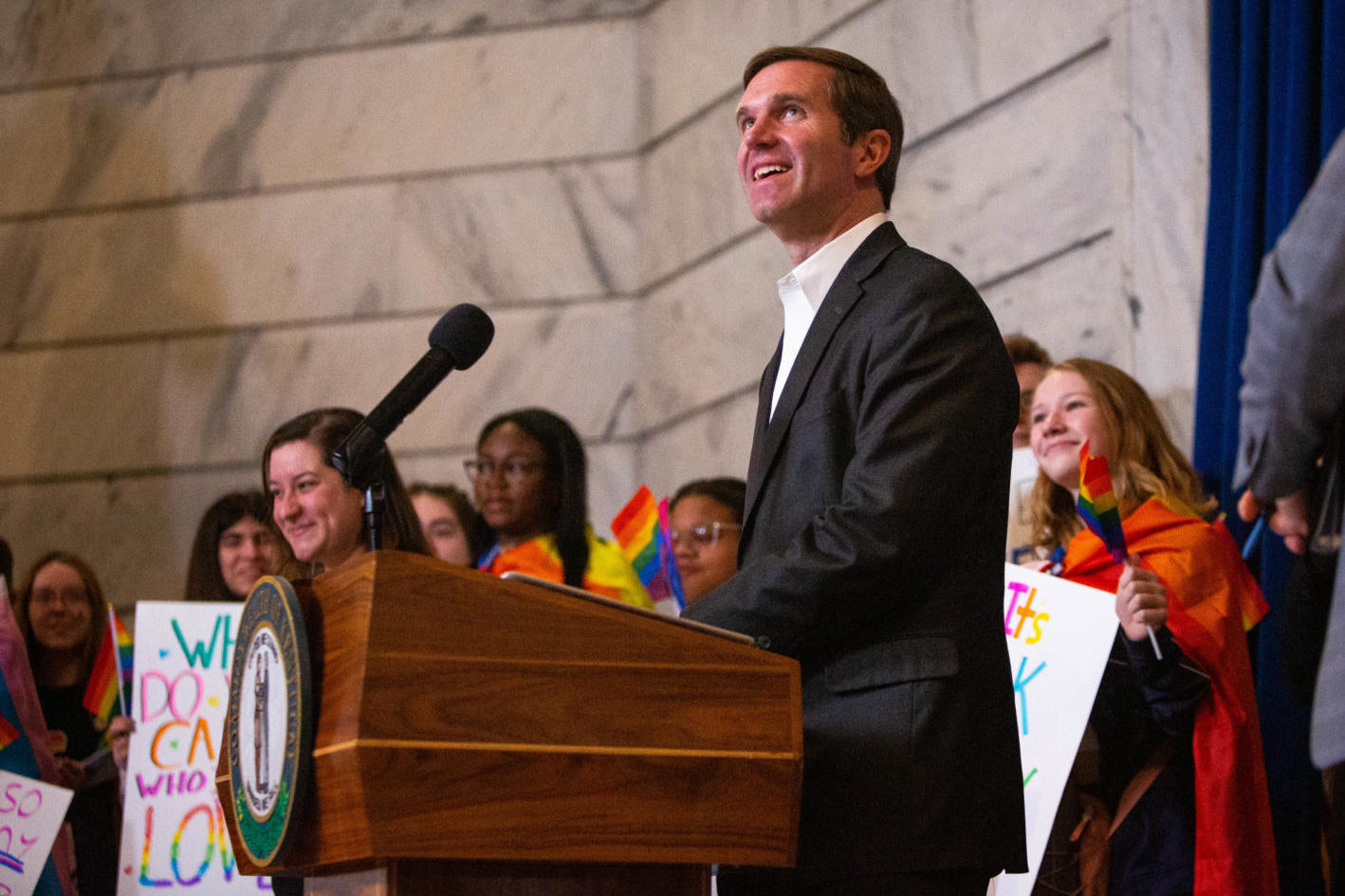 Demonstrators also criticize the timing of these bills, pointing to the recent suicide of Kentucky State Senator Karen Berg's son, Henry Berg-Brousseau, a trans man and LGTBQ+ rights activist.
Berg gave a speech during the rally, giving thanks for "the love and support" she received since the death of her son.
"I want each and every one of us in this room to remember that we keep our heads up, we keep our shoulders back, and we walk through this world with pride," Berg said.
As anti-LGBTQ+ bills continue to advance in the General Assembly, Fairness Campaign Executive Director Chris Hartman said the only way to stop these bills is "for Kentuckians to speak out in opposition."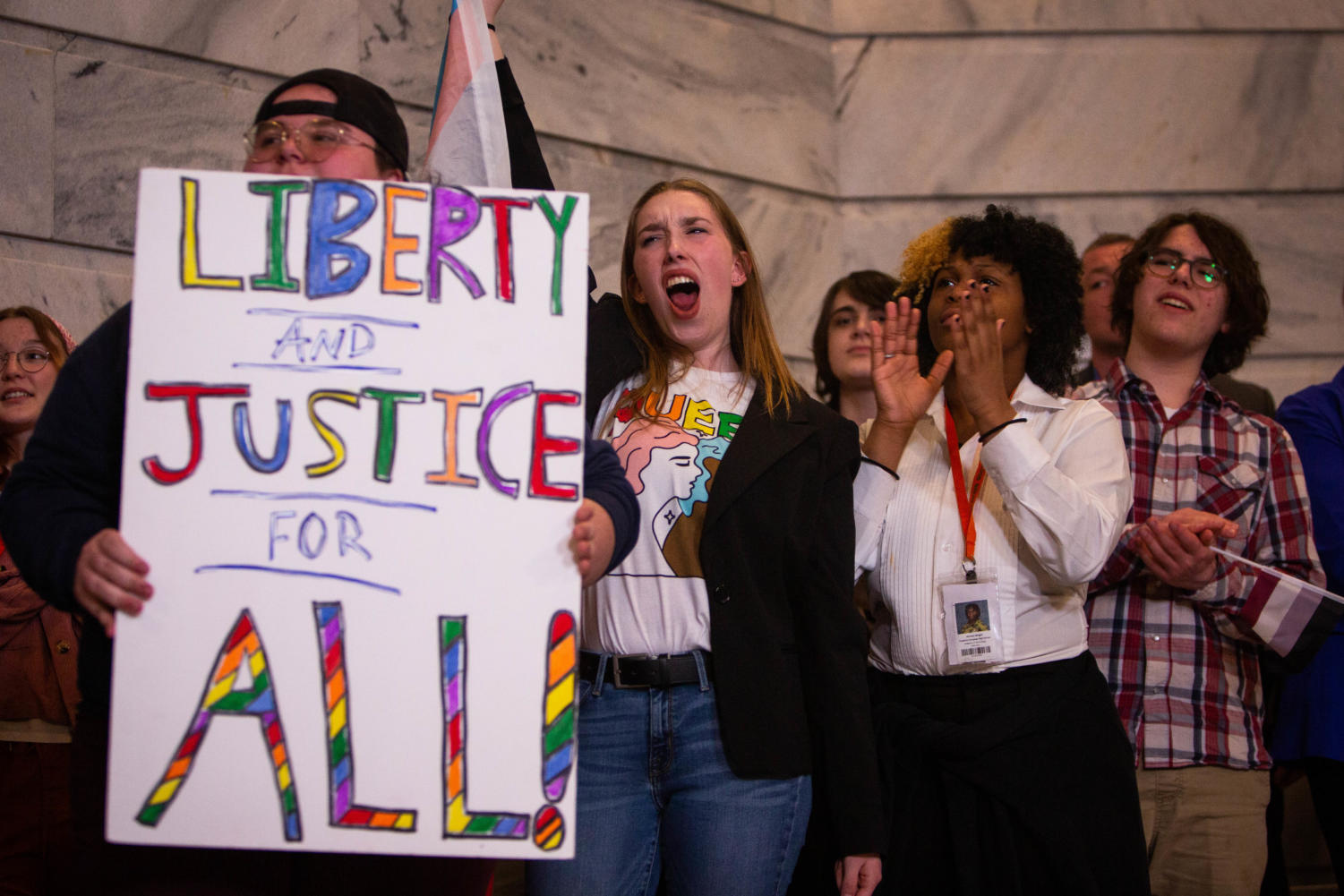 "Without your voices, state lawmakers will proceed unchecked," Hartman said. "Last week's statewide Fairness Rally was the largest in my 15 legislative sessions. LGBTQ Kentuckians, their families and their friends are sending a clear message that this type of discrimination is unacceptable and they're willing and ready to fight back."