COLUMN: Disappointing season no excuse for poor attendance at home games
–Disclaimer: This column was a part of a larger story and is not indicative of the author claiming that Kentucky mens basketball's recent form has been disappointing. This story works best when consumed alongside the two other pieces of the John Calipari-student engagement breakdown–
————————————————————————————————————————————————————————————————————————————–
Ever since Kentucky men's basketball captured its eighth national championship at the conclusion of the 2011-12 season, fans have been hungry for title number nine.
Although the team made consecutive appearances in the Final Four in 2014 and 2015 and reached the Elite Eight in 2017 and 2019, it hasn't recorded an NCAA Tournament victory since.
Fans thought that last year's No. 2 seeded team was poised to make a deep tournament run, but those hopes ended very quickly when Saint Peter's became only the 10th No. 15 seed to upset a No. 2 seed in the first round of the tournament.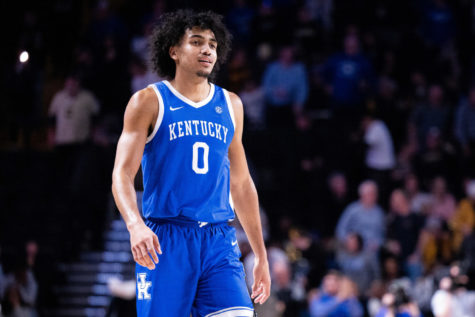 As the team returned the bulk of its production, including reigning National Player of the Year Oscar Tshiebwe, fans hoped for it to redeem itself in 2022-23. However, it would be fair to say the season has been one of the most underwhelming of the John Calipari era.
Despite Saturday's big win over Tennessee, Kentucky stands at 19-9 overall and 10-5 in the SEC, both of which fall short of the team's totals from last season (26-8, 14-4). 
The Wildcats have been on or near the tournament bubble for the majority of the year, despite starting the season projected to be the No. 1 overall seed.
Perhaps the lowest point for the Cats this season was a home loss against South Carolina on Jan. 10, with a fan even getting ejected from Rupp Arena after holding up a sign reading "Please go to Texas" directed at Calipari.
The disappointing season led to conversations regarding student attendance, something that was already a hot topic within the UK community, with debates about topics such as whether or not the student section should be larger or if transportation accommodations for people who live on south and central campuses would help.
For some students though, the team's underwhelming performance is a dealbreaker.
"I've always been a fan of Kentucky, but if they're not doing good, it doesn't really make me want to go watch," freshman Tate Hanks said. "I feel like that goes for all my friends too."
To others, myself included, though, going to a basketball game at the school you attend is a rite of passage, especially because of things like the team's legacy and historic success.
The argument could be made that every game is worth attending even if the Wildcats aren't consistently winning games like many people are used to.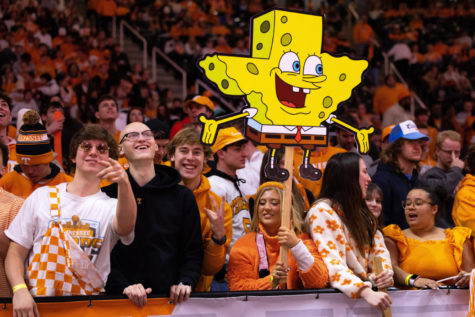 The season as a whole could hardly be described as hopeless, despite disappointing losses to teams like Georgia and South Carolina throughout this season. The team has come through with some impressive wins, including a sweep of Tennessee and quadrant-1 victories over Texas A&M and Mississippi State, all of which seemed to spark joy within the team's fanbase.
Even in home games where the Cats did not come out on top, such as against Kansas on Jan. 28, there was a line stretching down the road just to get into the arena for the matchup.
"I still believe in going to the games to support the team and the school," first year graduate student Brandon Adams said. "We have had a rough year, but honestly, sports teams go through that."
From my experience, even though it can be very tempting to leave a game once it starts to seem like your team doesn't have a chance at winning, sticking it out until the end just to see the team fight can be very rewarding.
It can be easy to give up on a team that was knocked out of the opening round of the tournament by a school many people have never even heard of, like Kentucky, but sticking with a team through the good and bad times is important.
In fact, after Saturday's win over Tennessee, ESPN's Joe Lunardi has the Cats projected back in the NCAA Tournament flat out instead of on the bubble, which was surely a sight for sore eyes after the Cats dropped out of the field entirely just over a week ago.
There's many things that may keep fans from attending a game inside Rupp Arena on a given day, but team performance shouldn't be one of them. Being a fan of a team means you're always a fan, even when they seem to reach rock bottom.