Eat Around the World invites students to travel the world, without leaving UK's campus
University of Kentucky's Student Activities Board (SAB) hosted "Eat Around the World" on Sept. 16, an event designed to introduce students to the food, traditions, music and people of other cultures and countries.
The event drew a large crowd of students and gave people the opportunity to explore the many cultures represented on campus.
Students were given the chance to experience and taste new things through the festival, allowing them to travel the world on their own campus.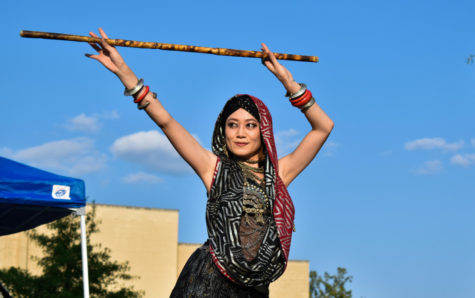 "It's really important to learn about each other; without these opportunities we might not be able to," UK student Pascalle Le Roy said.
Many students were drawn to the food trucks, whose lines spanned the parking lot with people eager to try new things they had not experienced before.
"It's good to try new things and see different people, and get in touch with other students on campus," junior psychology student Sydney Parham said.
The energetic atmosphere was contributed to by many vendors who set up booths and brought information and items from their culture for students to learn about.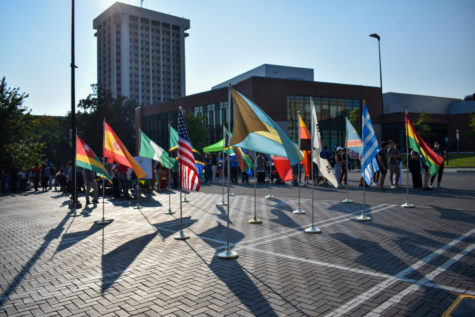 To some, this event was more than just a food activity; it was a place where they belonged, and it was a taste of home.
The Brazilian Student Association (BRASA) decorated its booth with a large Brazilian flag covering the table, as well as a colorful poster board that shared information about the group.
The festival gave people like Camila Pimental, president of BRASA, the opportunity to share their culture and feel a sense of comfort.
"We do events like these to promote Brazilian culture. I think the community here is great," Pimental said, "Usually I feel homesick, so BRASA and organizations like this help us to
feel kind of like home."