Xbox, PS3 engineer electrifies audience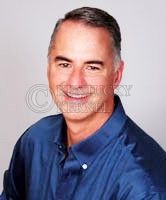 While David Shippy can typically attribute his success to engineering prowess, his real secret breaks a long-held engineering myth.
Shippy kicked off the UK College of Engineering Engineers Day on Friday with a reading from his recent book, "The Race for a New Game Machine: Creating the Chips Inside the Xbox 360 and the PlayStation 3."
"It was a once in a lifetime career opportunity," Shippy said.
Two years after he was selected as the chief architect for Sony's PlayStation 3 microprocessor, Shippy said he was assigned to design the Microsoft Xbox 360 microprocessor as well.
That decision pitted Shippy between two competing giants, along with an unachievable deadline of completing both processors in only two additional years. To make things worse, Shippy's team was Sony based and no intellectual knowledge from the Sony project could be used for the Microsoft project.
"In that situation, I had to use all my communication skills to navigate through this battleground full of land mines," Shippy said.
The key guideline for good communication is simplicity, Shippy said. Pictures were instrumental in many meetings between Shippy and his Japanese counterparts. He also stressed the best communicators are positive people.
Jenna Shapiro, a chemical engineering junior, said Shippy's focus on communication reflects the changing world of engineering.
"There's a stigma that engineers keep to themselves," Shapiro said. "To get your ideas heard, you have to be able to communicate. Everything is becoming more global and group oriented, so it's critical that engineers know how to communicate effectively."
Shippy said he was inspired to write his book by one of his favorite reads, "The Soul of a New Machine," Tracy Kidder's 1981 book that detailed a minicomputer vendor war of the 1970s. Shippy said he wanted to impart his knowledge to a new generation and inspire them as Kidder's book did for him.
"I wanted to inspire students out there to go into a technology field," Shippy said. "The reality is engineering is exciting, fun work and I had a blast doing it."
After the reading, Shippy was asked about social responsibilities of video games and whether they had any positive effect on users.
"Even 'Guitar Hero' develops some good hand-eye coordination," Shippy said.