Live Blog: UK vs. Alabama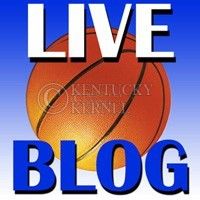 Join Kernel sports writers Metz Camfield and James Pennington for the live blog of tonight's game between UK and Alabama. UK (22-1, 7-1 Southeastern Conference) looks to remain atop the SEC, while Alabama (13-10, 3-6 SEC) looks to snag an upset win on the road under first-year head coach Anthony Grant.
The Cats have been led by freshman forward DeMarcus Cousins in their last few games. The big man has recorded six straight double-doubles and is now averaging a double-double with 16.4 points and 10 rebounds per game. Cousins, an Alabama native, said this game was just another game, but he also had a big smile on his face when he said it. We'll see tonight how it all plays out. Join us, send your comments, questions or thoughts, and enjoy!