Live Blog: UK vs. LSU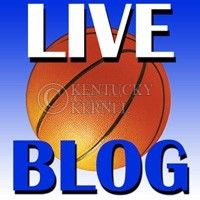 Join Kernel sports writers Metz Camfield and Kenny Colston for a live blog of UK's game against Louisiana State. The Cats (21-1, 6-1 Southeastern Conference), and Camfield, have traveled down to Baton Rouge as the defending SEC Champions, LSU Tigers (9-13, 0-8 SEC) look to capture their first SEC win of the season.
The Cats, led by freshmen John Wall and DeMarcus Cousins are currently on a two-game winning streak after dropping their first game of the season against South Carolina. LSU is led by senior forward Tasmin Mitchell, who is second in the SEC in scoring and rebounding.