Musical groups want to serenade Valentine's Day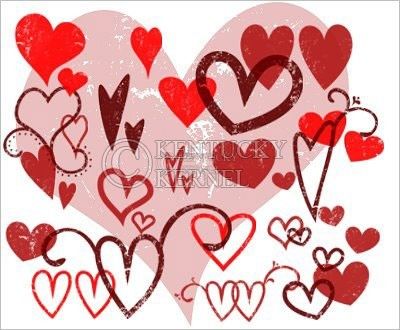 By Kate Carpenter
Since Valentine's Day seems to be a day when the stereotypical date— dinner and a movie— occurs time and time again, maybe it's time to pick a date that breaks the mold. Thanks to the School of Music, that date students may have been looking for is right on campus.
The annual event, appropriately named "Paws and Kats After Dark," features two of UK's musical ensembles, Paws and Listen and the acoUstiKats.
Jake Trimpe, an engineering junior and member of the acoUsiKats, said there is plenty for students to look forward to.
"Good music and good entertainment," Trimpe said.  "It'll be an atmosphere that (fans of) both parties will enjoy."
AcoUstiKats is a group of 16 men from the UK men's chorus. The group specializes in doo-wop and a cappella pop styles. The group is under the direction of Jeff Johnson, the director of choral activities.
Paws and Listen is an a cappella group of 16 women from the UK women's choir. They usually perform pop music, as well as doo-wop, vocal jazz and show tunes. They are directed by Lori Hetzel,  associate director of choral activities as well a professor of choral music education.
In past performances, the ensembles have performed a wide range of musical selections. Popular hits have been performed, as well as classic Broadway tunes. Some of the selections chosen in the past have included, "Somewhere Over the Rainbow," "Don't Stop Believin,'" "Seasons of Love" and "Unwritten."
"We're bringing out a couple new songs that I am personally pretty excited about and people should be too," said Trimpe.
UK's ensemble groups come together to perform at 7 p.m. Wednesday, Feb. 10 in the Student Center's Worsham Theater.
Tickets for 'Paws and Kats After Dark' can be purchased at the Student Center's ticket office or any Ticketmaster location, including Ticketmaster.com. They are $5 for UK students and children and $10 for adults and senior citizens.