Students make impact worldwide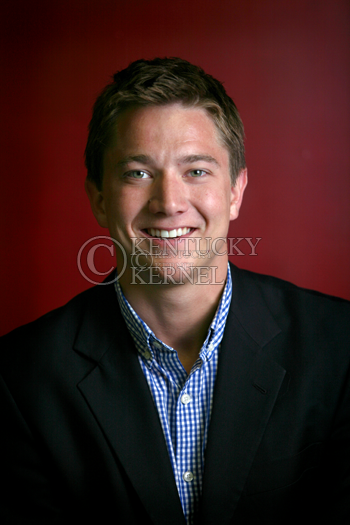 Column by Ryan Smith
Folks, we have an amazing student body. I know it's not news to us, but we are surrounded by some of the most compassionate and caring students in the country. In a partnership with the Center for Community Outreach, we were able to raise over $2,200 in two days to help with disaster relief in Haiti. Thank you for your support and we encourage all to keep donating.
In addition to being 20-1, our basketball team also found time to raise over $1 million for Haiti.
On the basketball front, I hope all of you will come out to continue to show support for the team. One way to do that is by packing Rupp Arena for ESPN College GameDay on Feb. 13. Although GameDay tickets are sold out, we encourage all those who bought tickets to attend! Dick Vitale informed the college basketball world of our attempt to pack the house for College GameDay. It's up to us to not let them down. Doors open at 8:30 a.m. College GameDay will last from 11 a.m. until noon. Let's pack the house!
Feeling a little cold on your way to class? Starting this week, Student Government is beginning "Warm Up Wednesdays". Every Wednesday, we will have a table set up outside of White Hall Classroom Building in the morning — stop by and grab a cup of hot chocolate as you battle the cold weather.
On Feb. 9, all interested Kentucky college students will be making a trip to Frankfort for this year's Rally for Higher Education. The annual rally is a chance for KY college students to go to our state's capitol and demonstrate the importance of higher education and stress the needs of students here in Kentucky.
Here at UK, the Student Government Association is sponsoring buses that can take students from UK to Frankfort. The trip is of no cost to students and a box lunch will be provided.
Although the absence from class isn't excused, proof of attendance will be provided. But without the approval of a professor, the absence is still unexcused. The rally begins at 1 p.m.; students will be leaving from the UK Student Center at 11:15 a.m. If you're interested in attending, you can register at uksga.org. To assure a seat on the bus, students must register by Feb. 8.
As we progress further into the semester, we're faced with more tests and assigned papers. Along with that, students will face different problems and obstacles they may not be able to face alone. If you encounter anything you would like to see changed around our campus, or any services you believe would help out the UK community, please inform us. We're here for you and to make sure you have the best experience.
Working as a team, we can accomplish what needs to be done and ensure all of us have an amazing experience here at UK.