Cats' grinder perfect prep for tournament run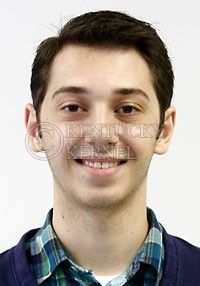 NASHVILLE, Tenn. — Since 2005 — UK basketball's last win in Vanderbilt's Memorial Gym — the Cats' football program has won four times in Nashville.
Fittingly, it took a Rich Brooks-esque game to break the streak.
Somewhere buried in the combined 47 personal fouls (28 in the second half), an Eric Bledsoe technical foul (that could've been punished more severely) and a handful of malicious almost-intentional fouls, two teams played a basketball game.
You wouldn't know it, though, based on the language thrown around afterward.
"This was a slugfest," UK head coach John Calipari said. "I've had 25 texts that said, 'Who won the football game?' "
UK won that game, but not by means of prolific scoring or high-flying fast breaks, both of which are Calipari trademarks. The Cats played into Vanderbilt coach Kevin Stallings' plan, and it was the same ploy a lot of teams seem to be bringing to the gym against UK: Fast breaks are bad. Fouls are good.
Still, nobody's beaten the Cats approaching the game that way.
The Cats shot 35 percent from the floor, 18.8 percent from 3-point range and a miserable 56.7 percent from the free-throw line — yes, all of that happened Saturday — so nobody has taken them out of their game further than the Commodores did. Not even in the Cats' loss to South Carolina did this team look as out-of-place as it did in Vandy's infamously off-kilter gym.
Yet somehow, just enough shots fell with just the right timing. A good-not-great team very likely would have let this game go. Final Four teams win these types of games. Games you have no right to win — or even having a shot to win.
"We should have lost to Mississippi State, we should have lost to Georgia. I can go right down the line with all these close games we've had," Calipari said. "We're winning, and hopefully we'll keep winning. This team is so young, I don't think they know better."
After the game, Calipari admitted, with a smile, that Stallings controlled the floor. At no point did the Cats try to break loose of the Vanderbilt plan. They took the hits, they grinded it out.
"We don't force our will on other teams," Calipari said.
UK just played Vandy's game better than Vandy did.
In the NCAA Tournament, sometimes with just one sleep cycle between games, teams won't have much time to draw up game plans designed to disarm all of an opponent's strengths.
The Cats could run into a Big 10 team. First to 40 wins!
Maybe a 3-point team, like Mississippi State. Shoot 'em if you got 'em!
Or maybe — and likely not until the later stages of the tournament — a team that can do it all. Rock Chalk, Jayhawk!
So what if the Cats can waltz into one of the country's most bizarre playing environments, have the style of game dictated to them, play as pitifully as they did at times and still win?
Sounds like Saturday's smash-mouth grinder may have been the perfect preface for Lucas Oil Stadium.
James Pennington is a journalism senior. E-mail [email protected]