Warped Tour founder to shed light on music industry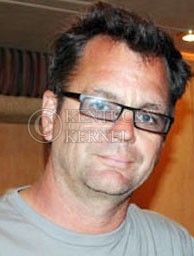 Students interested in learning about the business of the music industry will have an opportunity to do just that on Wednesday night. Kevin Lyman,  founder of the Warped Tour and president of 4 Fini Inc., will be sharing his experience in building a music business into an empire.
Chris Duncan, the director of concerts for the Student Activities Board at UK, said the event is an opportunity for students to gain exposure to the music industry.
"Mr. Lyman will be talking about working in the music industry, how he got started in the music industry and how he was able to develop  (the Warped Tour) into the huge success it is today," Duncan said.
Lyman will also be discussing marketing, and what he has to do to maintain the success of such a large music festival.
The Warped Tour is a touring music and extreme sports festival. As many as 100 bands play at each show. Premier artists such as Black Eyed Peas, Sum 41, The All-American Rejects and Blink-182 have played on the Warped Tour. Bands play up to 30 minutes on more than 10 different stages. The Warped Tour runs from June through August and visits 40 cities nationwide.
Lyman's company, 4 Fini Inc., which produces the Warped Tour, is a full-service marketing, branding and event production company.   It specializes in custom production of tours and events, entertainment marketing and youth branding programs.  The mission of 4 Fini Inc. is to bridge corporate expectations with street reality and create long-term working relationships based on integrity and passion. 4 Fini Inc. also produces the Vans Warped Tour in Europe, Australia and Japan.
Students wanting to learn of Lyman's progression as a businessman in the music industry can hear his story Wednesday evening.