Popular young author to teach on creative writing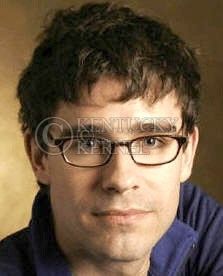 Many authors hoping to make a name for themselves struggle to pay the bills with their words, but Joshua Ferris has succeeded early in his career and hopes to inspire UK students to do the same.
The UK Department of English invited Ferris to speak on his second novel, "The Unnamed," and how HBO is filming a screenplay of his first novel.
Pearl James, an assistant English professor, said Ferris was invited to speak because of his ability to inspire students to continue to write creatively to find success. He said Ferris would be an excellent role model for young writers because he is 36 years old and has found success in fiction writing.
Ferris is the author of the novel "Then We Came to the End," which was named one of the best books of 2007 by The New York Times.  Ferris won the Barnes and Noble Discover New Writers Award and is the winner of the 2008 Hemingway Foundation/PEN Award for a distinguished book of first fiction for the novel, according to his Web site.
Ferris will first meet with creative writing students and honors undergraduate students who are interested in attending a master of fine arts program but want to know more.
Later, he is guest-teaching a creative writing class that will combine two classes: English professor Tom Marksbury's screenwriting course and English professor Cheryl Cardiff's fiction course.
Finally, he will be giving an open lecture at 5 p.m. on the top floor of the Patterson Office Tower on creative writing.
Ferris' first novel, "Then We Came to the End," is a comedy about life in the office. In January, Ferris published "The Unnamed," a novel about a marriage, a family and the unseen forces of nature that threaten them, according to his Web site.
Ferris is writing the first draft of the screenplay "Then We Came to the End." He said when authors adapt their own work their first instinct is to treat it preciously, and he hopes he will have the will to trim down the story lines in the book to help HBO make a successful movie, according to his Web site.
"There was interest from Miramax and from Paramount Vantage, but HBO from the beginning was very enthusiastic, and I'm happy they wound up with it," Ferris said in an interview on his Web site.
If you go:
What: Joshua Ferris lecture on creative writing
When: Thursday at 5 p.m.
Where: Patterson Office Tower, 18th floor, West End Board Room
Admission: Free and open to the public