Signing Day not just about the stars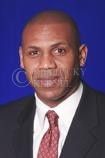 Like a book, college football recruiting classes can't always be judged by the cover.
First-year UK head coach Joker Phillips' incoming recruiting class might not have the glisten of UK head basketball coach John Calipari's, but with Wednesday being national football signing day, UK fans shouldn't be disappointed.
"It's a good class, Kentucky has a pretty specific way they recruit and (Phillips) has continued that," said Rivals.com college football recruiting analyst Barton Simmons. "They are not going to recruit the highest-ranked guys, but they find guys they really like and find guys that fit what they're trying to do, and they have a pretty good track record with those guys panning out, and this is another class like that."
Since Phillips has taken over, the 2010 recruiting class has been a roller-coaster ride with its fair share of commitments and decommitments, but with the jury still out on a few recruits, UK's recruiting class should be exactly what Phillips is looking for.
According to Rivals.com, UK has 22 commitments. Two have signed and the other 20 are expected to sign Wednesday. UK still has three scholarships available and is right in the thick of things with two 3-star recruits from Kentucky. Linebacker Tim Patterson and running back Miles Simpson have UK in their final two choices.
Most experts will rank UK 11th in the Southeastern Conference. While the low ranking might indicate a poor class, Rivals.com college football recruiting analyst Jamie Newberg said it's more of a testament to the conference.
"It's deceptive because of how well the league does as a whole from top to bottom, five teams in the top 10 (nationally)," Newberg said. "You're talking about a year of coaching transition, but overall it's a solid group that could make a lot of noise over the next 24 hours."
Newberg said the defensive line is the strong suit for the Cats, including 3-stars Tim McAdoo and Mike Douglas. If the Cats can pull in 4-star defensive tackle Mike Thornton from Stone Mountain, Ga., (a city from which UK already has three commits) Newberg said it would be "the icing on the cake."
The Cats won't headline ESPN on Wednesday night as one of the nation's top classes, but Phillips and UK are making strides and selling UK football across the country.
"Ten different states they've gone to, they've always done well in Georgia, they are expanding in the region and I think they should finish up the class strong," Newberg said.