Inexperience, youth two different things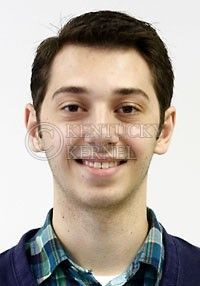 NEW ORLEANS — With as much ease as it disposed of East Tennessee State, UK seemed to do everything in its power Thursday to rid itself of the one wound critics have salted all year: inexperience.
At this point, how can anyone call a team inexperienced if it's gone through just about every situation a team can face?
People will continue to say the Cats will falter down the stretch because of their youth and inexperience — terms which mean completely different things but are often tied together. But count me among those confused as to how one looks at a team that's faced as many adverse situations as UK (and prevailed in just about every instance a winner) and the first thing that pops to mind is,
Before Thursday's game, Eric Bledsoe said Tony Delk, a member of UK's 1996 national championship team who is now on John Calipari's staff, told him the toughest NCAA Tournament game he'll ever play is the first one, "because you're nervous, but you got to get it out of your system," Bledsoe said.
For 11 of UK's 13 players, Thursday was that first NCAA Tournament game. For Bledsoe it was the best game he's played at UK — postseason or otherwise. The freshman finished with 29 points on near-perfect outside shooting (8-for-9 from deep).
Patrick Patterson, who had never played in the Big Dance before Thursday either, scored 22 points, missing just one of his 10 shots from the field. John Wall dished out 11 of UK's 27 assists, which is astonishing considering the Cats made 31 field goals.
Yet the postgame news conference was dominated with questions about nerves and handling the new stage.
It's hard to imagine that for some, the way UK played didn't answer those questions soundly enough.
Yes, each aspect of the Cats' dominating first-round performance should be considered lightly because of the opponent. A No. 16 seed has never topped a No. 1, and not many have come all that close. But no matter what seed UK's opponent was, it still had to perform.
"Inexperience? It means absolutely nothing," said DeMarcus Cousins, who scored just five points Thursday. "We're just out there trying to play. I felt a lot of butterflies before the game but the game itself wasn't any different once we got going."
Now, these 13 players have gone through a lot this season. Plenty of rowdy road games in front of sold-out arenas. They've won games from behind — sometimes with buzzer beaters — and held on to games despite a charged comeback from an opponent.
But until Thursday, the Cats hadn't been able to satisfy critics that continue to nag at the lack of postseason inexperience. Even Calipari brought it up after Thursday's game.
"They're inexperienced and immature at times, but they should be because of their age," he said. "They're 19, 18. They don't know better."
At what point does inexperience lose its meaning? It's a term sports fans are encoded to identify with calendar years, not adverse situations faced. And maybe even if  calculated as such, UK wouldn't rank right at the top of the list. But at least then, uninformed media and closed-minded fans wouldn't cry foul when somebody wonders aloud about a UK Final Four run.
"I don't think (inexperience) can stop us," Wall said. "The only thing that can stop  us is if we beat ourselves."
And in both of the Cats' losses this season, that's what happened. So even if that happens down the stretch, don't call them inexperienced. They've done that, too.