NPR personality to speak on Sichuan earthquake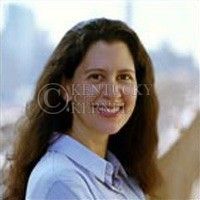 A voice heard on radios around the world will resound in Memorial Hall on Wednesday evening. Melissa Block, a host for National Public Radio's daily news program "All Things Considered," will speak on her coverage of the aftermath of the 2008 earthquake in China's Sichuan province.
Shana Herron, assistant director of the UK Asia Center, has helped coordinate the event and said the center was interested in bringing Block to speak at UK shortly after the disaster.
"We became interested in inviting her here soon after she went to China for the first time in May 2008," Herron said. "Soon after … we first contacted NPR."
Block and her crew were the only western journalists in China when the earthquake hit, Herron said. In 2009, Block returned to China to investigate the developments.
"She went back a year later to follow up on all sorts of stories about how Chinese people are dealing with their grievances with the government, and how are they putting their lives back (together) a year later," Herron said.
The Asia Center represents students and faculty of many nationalities, and seeks to link Asia and the UK community through the development of a curriculum on Asia, connections with higher education institutions in Asia and outreach to elementary school children, Herron said. The Asia Center hopes to increase enrollment in its Asian Studies classes, and the event will highlight the growing Chinese program at UK, Herron said.
However, Block's message is for anyone wanting a comprehensive analysis of China.
"We feel very comfortable with Melissa Block. She's someone we hear as we're driving home," Herron said. "She will have a very broad appeal to people that might not have been drawn to a talk about China."
Block will also visit Lexington's NPR station, WUKY, and two UK journalism classes before speaking at Memorial Hall at 7 p.m.
"I hope the students have a chance to learn from her about what it takes to be a professional journalist, especially one working abroad," Herron said.
As a voice of NPR for 24 years, Block's familiar tone will momentarily draw public radio enthusiasts away from their radios, Herron said, and hopefully inform people about a region they might not be familiar with.
"It would be helpful for a lot of us who listen to NPR almost every day … to hear someone we trust going through something we are going through, which is, 'What is this China?' and 'What do I need to know about it?,'" Herron said.