POSTSEASON PREVIEW:Columnist's preseason picks don't match up with postseason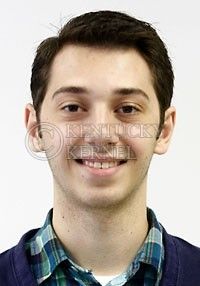 Now that the weather's turning, I can use the excuse of spring cleaning to get rid of some things I don't ever want to see again.
I need to get rid of one particular document burning a hole in my hard drive: my preseason top 25, as published in October.
My picks weren't awful. I aced the top two spots and, even if a bit out of order, correctly tabbed six of the top 10. Spots No. 11-25 weren't great. Stupid choices.
Preseason top 10, in order: Kansas, UK, North Carolina, Michigan State, Texas, West Virginia, Villanova, Duke, Purdue, Mississippi State.
Seven of those teams are still legitimate Final Four contenders. Kansas, UK and Texas have each held that No. 1 spot at some point in the season, but Texas has since faded into the pack.
Two of those teams, though, won't even make the tournament. Usually, North Carolina coach Roy Williams proves people wrong by winning. This year, he and his team went another direction. And even if Renardo Sidney didn't play (and I didn't expect him to when I made picks in October), Mississippi State still returned all five starters from last year's NCAA Tournament team. Is Bulldogs coach Rick Stansbury feeling any heat?
Preseason Nos. 11-20, in order: Connecticut, Butler, Washington, Tennessee, Ohio State, California, Georgetown, Notre Dame, Maryland, Michigan.
As of this week's polls, three of these teams still fall in this range: Butler, Tennessee and Maryland. Ohio State has since jumped up to No. 5, and could earn a No. 1 seed in the NCAA Tournament if it wins the Big 10 tournament and gets some help from Duke in the ACC.
Both Washington and California, members of the Pac-10, fell off early in the season. Unless a rogue team from outside the projected NCAA field wins the Pac-10 tournament, the league will likely only have one NCAA bid. That's a pretty far stretch from two teams in the preseason top 20.
Michigan, a team reliant on 3-point shooting, hit 29.8 percent from outside and finished eighth in the Big 10.
Preseason Nos. 21-25, in order: Clemson, Siena, Louisville, Oklahoma, Dayton.
None of these teams are ranked. Louisville, playing well as of late, and Siena received a combined four votes in the regular season-ending Associated Press poll. No. 25 Texas-El Paso received 134.
Preseason unranked teams now ranked, with current ranking: Syracuse (No. 3), New Mexico (No. 8), Kansas State (No. 9), Wisconsin (No. 13), Brigham Young (No. 14), Pittsburgh (No. 16), Temple (No. 17), Gonzaga (No. 18), Vanderbilt (No. 20), Baylor (No. 21), Texas A&M (No. 23), Xavier (No. 24), Texas-El Paso (No. 25).
Ouch.
Not that my picks were much different than that of the mainstream — Syracuse did lose an exhibition game to Division II Le Moyne — but it still stings knowing that my preseason No. 3 is a lock to miss the tournament, and the current No. 3, which I had unranked, is a Final Four favorite. Basketball can be kind and it can be cruel.
Glad that's off my chest. It gives me a few days to breathe well before my always-awful bracket fills its void.