Cats' usual shock and awe won't factor against Wake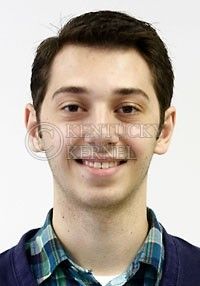 NEW ORLEANS — Through one round of the NCAA Tournament, no team dominated its first opponent like UK did.
It's also possible that in the second round, no team will face a more eye-to-eye matchup than the Cats.
All year, two things have undeniably played into UK's favor: speed and size. Scout all you can and watch film until your eyes turn red, but nobody can understand how to corral John Wall's speed until it is seen in person. Well, nobody but Wake Forest's own blur of a guard, Ishmael Smith.
Texas coach Rick Barnes called Smith a one-man fast break. Perhaps the only other player in college that could be called the same will be pitted against him Saturday with a Sweet 16 berth at hand.
"I'm anxious to see what happens and how they go against each other," UK head coach John Calipari said. "If they run and we run, they better have a young officials crew on this game because it will be hard to stay up with it."
Each game of his college career, players have been fighting just to stay in front of Wall. But Saturday, Smith won't have that trouble. The senior from Concord, N.C., may be faster, some say.
Either way, the shock and awe portion of Wall's game will be, at best, neutralized. Also offset will be the Cats' otherwise dwarfing size advantage. UK only has one player under 6-foot-4 (that's 6-foot-1 Eric Bledsoe), and six of the first eight in Calipari's rotation are 6-foot-7 or taller. Almost all year, that's been too much for smaller teams to overcome (exception: South Carolina).
Again, it won't affect the Demon Deacons. They have three men 6-11 or taller in their regular rotation. Thursday, they outrebounded Texas by 25. The Longhorns were the No. 1 rebounding team in the Big 12.
"If you're not going to get in there and mix it up, we won't win the game," Calipari said. "That is a given. You will lose the game."
A lot of the responsibility to mix it up on the glass will fall on Wall. He's displayed his rebounding ability, although it doesn't shine through every time he's on the floor. If it doesn't Saturday, UK may be in trouble. Thursday, Smith pulled down 12 boards
Even if Wall is active on the defensive glass, a win is not a given. In transition off the rebound, Wall can get to midcourt in two seconds. So what? So can Smith.
Smith can't match Wall in pure basketball talent. But the first thing about Wall's game that traditionally catches opponents off-guard won't against the Demon Deacons.
If the Cats hit deep shots like they did Thursday, none of this will matter. If the Cats hit deep shots like they did Thursday, they're nearly unbeatable. DeMarcus Cousins admitted as much after the first-round win. But that 3-point shooting has been about as smooth and steady as a ride in a New Orleans streetcar.
So if that deep shooting isn't there, UK shouldn't force it. Keep pushing it inside and letting Wall and Bledsoe slash into the lane.
But they shouldn't be surprised when Wake has an answer: size and speed to match.