Student chosen for Cambridge scholarship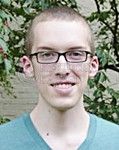 The University of Cambridge is where one UK student will be studying literature thanks to a scholarship from a charity organization.
Jason Grant, an English and linguistics junior, received a scholarship from the English-Speaking Union Kentucky Branch, according to a news release. Grant's scholarship is helping him attend the University of Cambridge to study modern and pre-modern British writers like E.M. Forster, Wordsworth and Byron.
The English-Speaking Union is a charity using English as a common global language to nurture conversation and the exchange of ideas, according to its Web site.
Grant said he hopes to become a novelist and a literature professor, so Cambridge will be a helpful experience to him.
"Studying at Cambridge is not only a way to study literature in an intensive, critical environment, but a way to discuss literature with students and academics that care about the field," he said. "The University of Cambridge is one of the most important places of learning for literature. It's almost the epicenter of literary studies."
Grant said he has always loved writing, but at one point wanted to go a physics and math route. After a high school program with those two subjects, he said he realized he should pursue English instead.
Grant said he has never been to England, so he is particularly excited to study abroad there.
" … except for a Spring Break spent in Montreal, Quebec, Canada, I've never been outside of the United Sates," he said. "I love traveling; getting to see London and Cambridge — which both have so much culture, history and art — will be more than enough to keep me excited for the month I am in England."
Susan Carvalho, associate provost for International Programs, nominated Grant for the scholarship, and Grant said he has been working with her since his sophomore year.
"Dr. Carvalho and I have been working … on researching theories [like] magic realism in contemporary literature, especially in Gabriel Garcia Marquez's writing," Grant said.