TOMS founder shares ideas with campus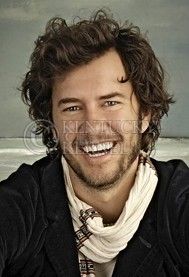 Blake Mycoskie, founder of TOMS shoes, addressed an audience of nearly 500 students Tuesday evening to discuss the development of his "one for one" business model.
Aided by a slideshow, Mycoskie narrated his journey with TOMS shoes since its first steps. His story began in 2006 on his return trip to Argentina after his competition on the CBS reality series "The Amazing Race."
"I wanted to really experience Argentina," Mycoskie said. "But what blew my mind is there were kids just two hours outside of Buenos Aires without shoes."
After meeting American volunteers in Buenos Aires, Mycoskie followed them on a "shoe drop" where they hand-placed shoes on the feet of impoverished children.
"These kids were not allowed to go to school without shoes, and this became very important to me," Mycoskie said. "These kids were so excited about these shoes, you would have thought it was Christmas day."
Mycoskie was moved to start a business of selling Argentinean alpargata-styled shoes and giving a pair to a child in need. He returned to his apartment Los Angeles with a sack of shoes to sell and an adolescent idea waiting to be sold.
"It wasn't like I had some grand vision of some big shoe company, my ideal goal was to sell 750 shoes a year," Mycoskie said.
Unbeknownst to Mycoskie, his business would catch the attention of the Los Angeles Times fashion editor, and soon after, Vogue's "devil wearing Prada," Anna Wintour. Mycoskie's business, headquartered in his apartment kitchen, expanded rapidly, and within five months, TOMS sold 10,000 pairs of shoes. Shortly after marked the milestone in Mycoskie's business.
"My life changed when I went to Argentina to give away those first 10,000 pairs of shoes," Mycoskie said.
In tears, a mother of three boys approached Mycoskie and explained to his translator that before TOMS, the boys shared one pair of shoes. Because of this, the boys could only attend school a few days per week.
"It blew my mind that a single pair of shoes would make such a difference in someone's life," Mycoskie said.
Since the company's beginning, TOMS has donated 400,000 pairs, far more than Mycoskie's original goal. Mycoskie incorporated business tactics to explain his success.
"When I started TOMS, it was a spontaneous response to give these kids shoes," Mycoskies said. "What I've found in the last three years, is giving does not just feel good, but it's a really good business strategy."
Mycoskie related the prosperity of TOMS to the eagerness of consumers and employees to "be part of a movement." In an email to the Kernel, Mycoskie explained this relationship:
"A lot of people have seen that by getting involved in a socially-focused venture, they are not only fulfilling their financial needs but their philanthropic needs as well," Mycoskie said. "I think we are going to see a lot of other organizations like TOMS popping up because it just feels right to people."
Erin Patterson, a merchandizing sophomore, gave attention to the TOMS business model.
"I definitely think the idea of giving as well the business is a great idea, to incorporate business makes people more interested and it hits a whole range of people," Patterson said.
"This is the future of business: corporate social responsibility," Mycoskie said. "Giving is good for business, life, and it will come back in so many more ways."