Wall's surprises lead improbable comeback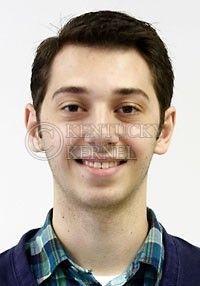 NASHVILLE, Tenn. — After watching John Wall play for three or four games, nothing he does surprises you any more. His speed continues to stun and his athleticism still never quite makes sense. But when he makes a play no other player on the floor (or anywhere else) can make, the element of surprise fades.
What Wall and UK did to somehow beat Mississippi State and win its first Southeastern Conference Tournament in what feels like decades (actually, it was six years) surprised everyone.
The whole game — not just the final few minutes — felt like the proper way to crown a league champion. Saturday, many people considered the UK-Tennessee game a de facto championship game. Sunday, those people were proven dead wrong. Neither team in the final led by more than five points, although the Bulldogs' five-point lead felt like 15.
And when State was holding its five-point lead and the ball with two minutes left, what were the Cats supposed to do? The Bulldogs had been deadly with their timely 3-point shooting, shots contested or not. Instead, the defense locked down and forced Barry Stewart to put up a bad jumper.
UK then cut the lead to three, but those three points still felt like an awfully big hurdle.
I had been lured into thinking, .
I had forgotten Wall's ability to surprise entire arenas at a time.
First, he improbably stole the ball from Stewart around UK's baseline and  laid it in, closing the gap to one point. Still, State led.
More surprising than that, though, was Wall's shot off Eric Bledsoe's intentionally missed free throw: an airball. Wall took a surprisingly open shot with about three seconds left and didn't even hit the rim.
Luckily for DeMarcus Cousins, that is, it didn't even hit the rim. Surprising, too, because of how many late-game shots Wall has effortlessly drained under more duress from defenders.
Off the miss, Cousins popped up, tipped the shot in with just inches between his hand and the ball as time expired. In celebration, Wall chased Cousins down and tackled him. Not surprising, Wall said, because of his football experience.
"That was my old football skills when I was in the eighth grade," he said.
Several players at that point, including Wall, thought the tip had won UK the game. Wall "was in another world," he said.
At this point considering the paradigm shift of momentum, Bridgestone Arena would have been more surprised if UK had lost in overtime. But nobody expected Wall to hit the shot. Or maybe that's The Shot.
With about 35 seconds left in overtime, Ramon Harris seemed to have a decent look at a shot. He said he didn't realize the shot clock was running low, otherwise he would have put up something. Instead he passed it to Wall.
Where he was, he realized he had to heave it toward the rim. He did. Leaning to his left with a man guarding his right,  he threw it up.
"It was not really that much skill," Wall said. "God just blessed me and let it go in."
Sunday's game had not been Wall's to that point. The game seemed to belong to Mississippi State's Jarvis Varnado, who controlled the paint as dominantly as ever in his record-setting career. In fact, Wall's outing Sunday as a whole was not near his best. He shot 5-of-15 from the field and seemed affected by the virus spreading across UK's team, preventing it from hitting free throws.
But after a most improbable series of events — improbable even for the impossibly gifted athlete in college basketball — Sunday belonged to Wall.
Surprise, surprise.