Winning SEC is nice, but not enough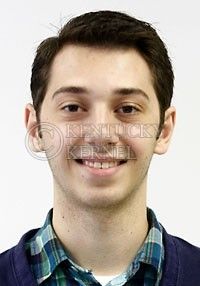 In most college towns, any day in which the home team staples down a conference championship, clinching an undefeated home season in the process, is a pretty good day.
At the very least, it should yield some sort of celebration.
Not in Lexington.
In Lexington, who has time to celebrate a hard-earned Southeastern Conference title? The Cats have won 43 before this game. In Lexington, why waste time wrapping your head around a season in which UK won every game at Rupp Arena? Since the building opened in 1976, the Cats have posted an undefeated home season about once every four years.
What matters comes in a few weeks.
Sure, the accomplishments look nice. And yes, coach John Calipari has earned a $50,000 incentive for winning the regular season SEC title. But what makes Calipari fit so well at UK is that league titles and nice regular seasons aren't the goal. The goal, this year, is Indianapolis. Next year, it'll be Houston.
The Final Four will always be the goal. Conference titles, gaudy records and even conference tournament championships are just byproducts of crosshairs aimed high.
"The conference tournaments, and my teams have had success historically: We don't worry about them," Calipari said. "We just want to get a high seed (in the NCAA Tournament). And I know people get mad, 'Oh, we're Kentucky, we don't do it that way.' You hired me and that's how I do it."
Not to say this unit doesn't want to win these titles. Any competitive person in any discipline (sports included) wants to win everything. That's why bar fights break out. That's why people get road rage. Everybody wants to be first at whatever it is they do, whether that's picking up a girl, winning the race to the next stop light or winning a basketball game.
Right now, UK is No. 3 in the country. After a new poll Monday, it will likely move to No. 2. Either way, that's not No. 1.
That's one reason why the Cats will compete as hard as they can in Nashville next week, even though they've already likely sealed a top-line seed in the NCAA Tournament. Not because they need to play hard and win to get in — remember last year? — but because they're not No. 1.
They have work to do.
After strangling Florida early on Sunday, using a 14-0 run to open up an 18-point lead, the Cats characteristically let up. Over the span of the next 19 minutes of game-time, the Gators worked their way back into the game, down by just two points with 5:23 left to play.
Over the course of the year, the Cats have adopted the pattern of leading big, idling for significant chunks of time and holding on to win.
"We get leads on teams and we always find ways to let them come back," said John Wall, who scored four straight points to thwart Florida's final push. "When we look up at the scoreboard and see that we're up 18, we don't have that aggressiveness anymore. We don't play defense with the same passion that we did earlier."
In the regular season, a team's endurance may catch up with its ability to come  back from an 18-, 19- or 20-point deficit. But in the NCAA Tournament, if you don't come back, what is there left to save energy for?
When UK faces an all-out blitz in the final minutes, it needs to know how to respond. And that response will have to contradict the status quo. After Sunday's game Wall, Patrick Patterson and Darius Miller all separately provided the same answer: Just focus. Each admitted the solution is easier said than done, but that's what they need to do between now and March Madness to make this team as upset-proof as any other in the field.
Because in Lexington — fair or not — what's been won so far is great. But it's not enough.