Rematch from 2008 looks a lot different now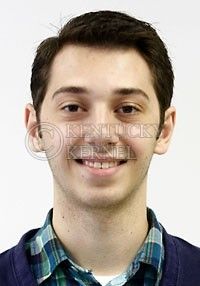 SYRACUSE, N.Y. — Four-hundred and eighty-three days doesn't seem like a lot of time for a seismic shift in one program. So it seems even more improbable for two programs to do the same.
On Nov. 29, 2008, UK and West Virginia, two programs struggling for an identity, clashed in an anti-climactic, TV-unfriendly brawl in Las Vegas. Somebody had to win, even though the teams shot a combined 34.0 percent from the field and combined for 39 turnovers. Eventually, the Cats came out on top 54-43.
"It was like a soccer game score," West Virginia's Da'Sean Butler said.
A season immortalized in futility, the Cats went on to an NIT appearance and a vacated throne on the UK bench. The Mountaineers enjoyed a bit more success, earning a No. 6 seed in the 2009 NCAA Tournament — but they were upset in the first round by No. 11-seeded Dayton.
The ascent of the two programs leading up to Saturday's face-off with a Final Four bid at stake, has been uniquely that of the two men spearheading the movements in Lexington and Morgantown, W.V.
John Calipari is nationally recognized for his groundbreaking, Andretti-speed dribble drive offense. Fitting that less than one calendar year since his taking-over of an NIT team, he's on the cusp of the Final Four and nobody's surprised.
"This is unusual," Calipari said. "What's happened in recruiting now, because kids are leaving early, there's a lot of kids waiting, wouldn't you say? They want to see who is leaving off another team — that's how it is now. But when I went to Massachusetts, it took us three solid years to get it right."
Three of those late signers that have helped turn UK around — DeMarcus Cousins, John Wall and Eric Bledsoe — have several things in common that have allowed them to bond to a point where they refer to themselves as "The Three Amigos." One of those things in common: None of them had UK on the map 483 days ago.
"Nowhere. They had fallen off," Wall said. "I came here and took two or three visits during football season but that was it. I wasn't really paying too much attention to them. No, I had no idea. I didn't have Kentucky on my list, I was going somewhere else until something dramatic happened."
Added Cousins, plainly, when asked if UK was anywhere in his consideration: "They weren't."
More subtly, Bob Huggins has transformed his alma mater into an Elite 8 team with the same players that bowed out without a fight in last year's first round. When Huggins was hired in 2007, he inherited some talented players, one of which was Da'Sean Butler. But he learned to play in a wildly different system (former coach John Beilein famously employs an offense reliant on 3-point shooting).
The problem in meshing together Beilein's leftover players and Huggins' new recruits carried well over into the 2008-09 season, Butler said. Huggins made it easier on the players by blending his own coaching ideals with those of Beilein, but the players had to buy into their roles. They didn't figure out until this season that each player had a niche to fill and if that player didn't fill that niche, the team wouldn't be any good.
The core of this season's Mountaineers is almost identical to that of last season's. The players just found their niches.
"We narrowed out and stood on our own paths and didn't try to jump out of that too much," Butler said.
If West Virginia is to beat UK on Saturday, it will have to grind out a win — much like Huggins has grinded out the past three seasons, waiting for the culture of the program to change around him.
Whichever makeover you prefer — quick or, well, a little less quick — the results so far have been about the same. And 483 days since the programs last met, each at a crossroads, they'll meet again.
But only one team will get through the intersection this time.