Parties concerned with off-campus housing to sit down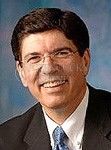 Mayor Jim Newberry has arranged a meeting scheduled for Monday to discuss the proposed amendments to off-campus housing zoning laws in Lexington.
Those invited to the meeting include presidents of neighborhood associations around UK, landlords and their representatives, Urban County Council members and members of Newberry's administration.
Student Government President Ryan Smith said SG representatives would attend both Newberry's meeting on Monday and the council meeting Tuesday. Smith said SG Vice President Kelsey Hayes would attend Monday's meeting.
"It's basically going to be the key players in the whole debate," Smith said. "We're going to be down there continuing to advocate for the same things … our points remain the same. We feel this [proposed amendment] unfairly treats students."
Third District councilwoman Diane Lawless said she was not sure whether she would be able to attend the meeting because of a scheduling conflict. The mayor stated the meeting would be for those invited to sit down and attempt to reach a compromise, she said.
"First of all, this is the mayor's meeting," Lawless said. "He invited a group of 3rd District residents to a meeting on
Friday, and I was not invited to that, but my constituents asked if I would please come … it's unusual for the mayor to call constituents of a district and not call the representative from that district."
After hearing of Friday's meeting, which was intended to be an update of what has been going on with student housing issues, Newberry agreed to allowing Lawless to attend Friday's meeting.
Lawless said at the meeting Newberry asked neighborhood representatives if they would sit down with landlords and their attorneys to come up with a compromise.
Lawless said she called Craig Hardin, owner of Hardin Properties and one of the directors of The Greater Lexington Apartment Association, on Friday, and he was unaware of Monday's meeting.
"It isn't my meeting, and it isn't my secret meeting," Lawless said.
Smith said his greatest frustration with the amendment is the city's lack of attention to these issues in the past.
"What's frustrating is that the city hasn't enforced these zoning rules for the longest time," Smith said. "And now all of a sudden, they're trying to limit it to no more than four people [per residence]."
Smith said he understands the amendment requires plenty of compromise, but hopes city officials will listen to students living in the neighborhoods in question.
"This is a give and take … " Smith said. "We certainly understand there are issues in the communities around campus, such as parking and sewage, but you [the Lexington government] shouldn't displace thousands of students because of a lack of enforcement on the city's part."
The city has neglected to listen to the recommendations of the Student Housing Task Force, resulting in unnecessary headaches for all involved, he said.
"The city has not enforced this statute on the book," Smith said. "And now they're attempting to redefine housing … they're jumping the gun and circumventing the student task force's responsibility."
Despite his disdain for some of the Lexington government's actions, Smith said he and the rest of SG are grateful for the mayor's cooperative and inviting nature.
"We appreciate … the mayor reaching out to us and … including us in this meeting," Smith said. "We just hope when we offer up some solutions, … that they [those in attendance at the meeting] can see both sides of the issue and not just be there as attendees."
The meeting is scheduled for 11 a.m. Monday at the Government Building, located at 200 E. Main St., and is limited to those invited.