TOMS founder to visit campus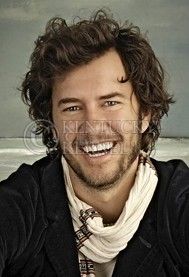 Imagine creating five businesses and competing in the CBS series "The Amazing Race" all by the time you turned 33. For one entrepreneur, this is his reality, and he — and his shoes — will be on UK's campus Tuesday.
Blake Mycoskie, founder of TOMS Shoes, Inc., will discuss his philanthropic business of helping the barefoot, one pair of shoes at a time.
TOMS Shoes, Inc. is a philanthropic business, and with every pair of shoes sold, another pair is given to a child in need, according to its Web site.
Many children in developing nations are forced to grow up barefoot, and according to the TOMS Web site, they are at risk for soil-transmitted diseases, penetrating the skin through bare feet, cuts and sores, and some cannot go to school because shoes are required as part of the uniform.
After visiting the developing country Argentina, Mycoskie saw children suffering from not having shoes to wear and decided to start a business to combat the problem, according to his Web site.
The Engaging Issues Committee of the Student Activities Board is putting on the event.
Jill Baranowski, director of the Engaging Issues Committee, said Mycoskie was selected to speak because of the positive impact he has made, and because members on the executive board wear the shoes themselves.
Since 2006, TOMS has sponsored "shoe drops" in Argentina, South Africa, Ethiopia and most recently, Haiti. Additionally, TOMS donated shoes domestically in Kentucky, Louisiana, Mississippi and Florida.
"We want to show others that you can have a successful business and leave a positive impact at the same time," Baranowski said. "Everyone has the power to make a change."
Mycoskie's speech will be held Tuesday at 8 p.m. in the Student Center Grand Ballroom and is free and open to the public.