Committee discusses internationalization at UK, changing ticket lottery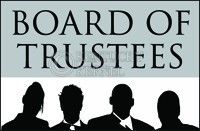 Traveling the world was the focus of the Board of Trustees Student Affairs Committee Tuesday morning.
Susan Carvalho, the associate provost for international programs, presented the goals her office has set for increasing the numbers of UK students studying abroad. Carvalho discussed the four F's that are the typical barriers for students wishing to travel: family, friends, finances and fear.
"UK needs to be a global institution if it is going to serve the students and serve the state," she said.
Since 2002-03, the number of UK students studying abroad increased from 369 to 590 in 2008-09. The goal is to have an additional 400 students studying in other countries annually by 2014.
One of the successes the program has had is exposing students to international culture through the international residence hall. Smith Hall, known as the "global village," allows domestic students to request an international roommate. Carvalho said this helps students who might not travel experience another culture and also help foreign students become more involved at UK.
"This is a national model to help integrate international students … and incorporates domestic students," she said.
Currently, 236 international students study at UK with a recent increase in students from Asia. Carvalho said Latin America and Africa are future areas of interest for recruiting students.
The English as a Second Language program through the English department has also experienced success, she said. The first group of students came in last June and last fall semester. The program allows students to take ESL classes only so they can have a full grasp of speaking and writing in English before taking on degree-seeking classes. Of the 60 students who were enrolled, 20 are now seeking degrees.
"A lot of them speak English well but they want to improve their writing so they can be on par with American students," Carvalho said.
The possibility of creating an international campus was discussed, but Carvalho said the office is just now looking into that option. Peking University in Beijing, China has offered space if UK wants to set up courses at that location. Carvalho said the program would be mostly Peking professors who have degrees from the U.S. teaching UK syllabi and the classes would be worth UK credit. This would allow an easier transition for Chinese students wanting to transfer to UK.
"It is very attractive for Chinese students, it would be a goldmine of students coming to UK," she said.
Carvalho said her office is very cautiously exploring this option and is planning a trip to meet with faculty in Beijing.
Student Government President Ryan Smith also spoke at the meeting, giving an update on current issues. The housing issue with the city is a priority of SG, he said, and he will continue to be involved with the city council as the proposal progresses.
Smith commended UK for considering an office for off-campus housing and said he has been working on a compromise with Mayor Jim Newberry to grandfather in homes where students currently reside.
"We want to accommodate current students and not penalize them for following the laws," Smith said. "It's been a lack of enforcement on the city's part."
Another issue up for discussion is the process of the ticket lottery for students. Smith said problems have occurred with the huge increase of students attending the lotteries. The last lottery had over 10,000 students attend and many feel the system is unfair.
"We heard an outcry from students," Smith said. "We want to come up with a more equitable way to distribute tickets."
Smith said he is planning a meeting to discuss the way other Southeastern Conference schools distribute student tickets.