McKinley pleads not guilty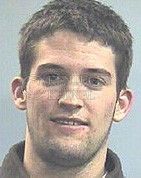 The former Sigma Alpha Epsilon president charged with assaulting a police officer over the weekend entered a plea of not guilty on Thursday in Fayette County District Court.
International studies junior Joe McKinley pleaded not guilty to third-degree assault of an officer. McKinley was arrested after an incident at the SAE house where a student was set on fire, according to police reports.
Sean Dunn, a former SAE member and international studies sophomore, pled not guilty to first-degree arson, first-degree wanton endangerment and tampering with physical evidence on Wednesday.
The national SAE fraternity has closed the UK chapter while an investigation proceeds by both the national fraternity and UK Police into the incident.
McKinley has been removed as president of UK's chapter of SAE. His next court date is April 7 at 8:30 a.m.