Conference brings war experts to UK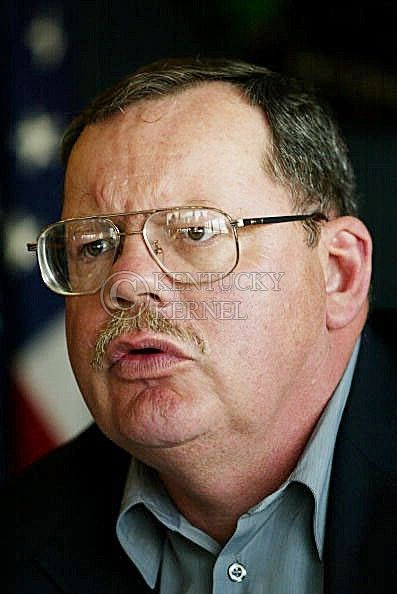 A four-day event beginning Thursday is bringing top foreign correspondents, public policy experts, historians and military officials to UK's campus with a focus on media coverage of conflicts in the modern world.
The School of Journalism and Telecommunications, in cooperation with the University of Edinburgh's Centre for the Study of the Two World Wars, will host the Conference on War, Journalism and History II.
Issues to be discussed include the role of media in foreign policy, military and media relations, media ethics in conflict reporting and representations of war in film, according to the event's Web site.
Terry Anderson, UK journalism professor and former chief Middle East correspondent for the Associated Press, organized the events and said there is a particular relevance of the conference because of the United States' current involvement in two wars.
Anderson said it is important to know politicians give journalists their information, and to understand how these politicians can influence journalists.
Tom Curley, president of the Associated Press, will kick off the conference with the annual Joe Creason Lecture on Thursday night, and events will take place Thursday through Sunday.
The lecture will be in room 118 of White Hall Classroom Building at 6 p.m.
A film series including movies involving war began Monday and will continue through Saturday, leading up to the forum to discuss portrayals of war on Sunday. The forum will feature actor Steve Zahn, producer and military adviser Dale Dye, documentary producers Molly Bingham and Steve Connors and UK professor Tom Lindlof.
Forums and discussions will begin at 10 a.m. Friday in the Student Center Ballroom and Saturday in the Student Center Worsham Theater and run all day. Sunday's roundtable discussion, "War on Film," will be in the Student Center's Center Theater at 2:30 p.m.
All events and presentations are free and open to the public. For a complete schedule of events, visit http://warconference.uky.edu.